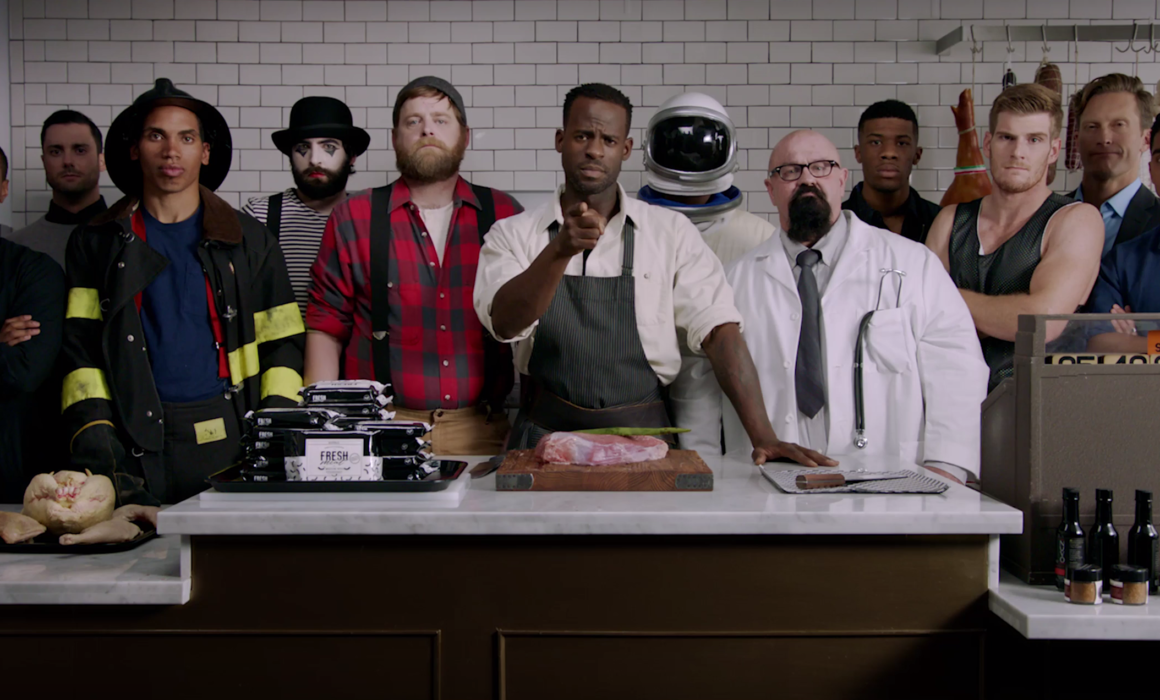 TV Commercial Makeup Artist in Los Angeles | Scotch Porter TVC
As a TV commercial makeup artist in Los Angeles, I was hired by HCI advertising last year for their Scotch Porter TV Commercial shoot. We had a night shoot in a butcher store in Hollywood. I had about 25 male actors/models to do makeup for. It was a very straightforward shoot because we were going for camera-ready looks.
Being camera-ready means the products and techniques used to achieve the overall look are compatible with high quality cameras that photographers and videographers use. That means you will be HD compatible and as technology advances, makeup products and techniques advance as well. When I work as a TV commercial makeup artist in Los Angeles I always prepare my makeup kit with the essential products.
Camera-ready makeup isn't concerning heavy coverage or too bright colors. It's about understanding what the camera is going to see. It's about proper tone, accentuation. Clean, moisturized skin is that the ideal palette to work on. The camera can pick up on dry or excessively oily skin very easily. Television cameras and bright lights will alter your appearance drastically and there's no way around it makeup is essential. A primer will ensure that your foundation doesn't sink into your skin.
Scotch Porter is more than just a brand; it's a call to action. When Calvin Quallis left the comfort of his cushy desk job last year to pursue his dream of creating the ultimate men's grooming line, he did so with the intent of making the most stylishly accessible products in the game. Scotch Porter is for the modern day man who wants to look his best at all times. Your first impression is your last impression, and while you rock your distressed denim, cashmere sweater and leather bag or even your suit and tie, we've got you covered on the rest. From head to toe.