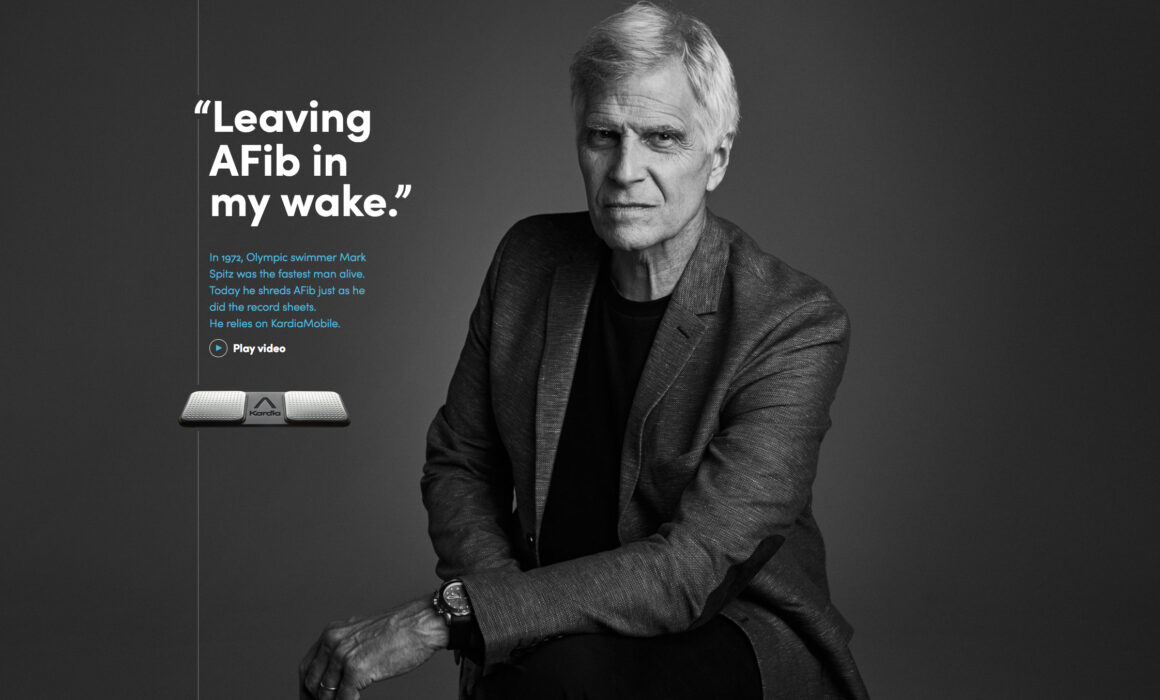 TV Commercial Makeup Artist | AliveCor Commercial
As a TV Commercial makeup artist, I was hired by Williamson Adams, a San Francisco based production company to work on an AliveCor TV commercial video + photo campaign. We worked on this shoot over 2 days around Beverly Hills in Los Angeles, CA. Our celebrity talent was Mark Spitz. Mark is an American former competitive swimmer and nine-time Olympic champion. He won seven gold medals at the 1972 Summer Olympics in Munich, all in world record time.
On the first day of this shoot we captured campaign images and on the second day we focused on the video aspect of the commercial shoot. Our team was small yet very professional. I bought many wardrobe choices for Mark so we would have multiple options to choose from on the shoot day. As we got ready with the wardrobe I simultaneously worked on his hair & makeup. It was great working with Mark, he is very used to branded shoots due to his endorsements of many athletic brands, past and present.
AliveCor is a medical device and artificial intelligence company that sells ECG hardware and software for consumer mobile devices. The company is the first to receive FDA-clearance for a medical-device accessory to the Apple Watch.
About the agency Williamson Adams: They build brands from the ground up. They refresh those that have gone stale. They dream up marketing and ad campaigns. They handle digital projects of nearly all type. They create content in the form of writing, film, animation, photography, or just about anything they can take a crack at.
I had a great time working with the Williamson Adams team as a Los Angeles TV Commercial makeup artist and hope to create a lasting business relationship with them for the future.
You can read more here about how Olympic Icon Mark Spitz collaborated with AliveCor:
https://www.prnewswire.com/news-releases/olympic-icon-mark-spitz-partners-with-alivecor-to-build-awareness-around-heart-health-300914717.html
CREDITS:
Client: AliveCor
Agency: Williamson Adams
Production Companies: Williamson Adams
Director: Craig Williamson
Wardrobe Stylist / Hair & Makeup: Luca Buzas