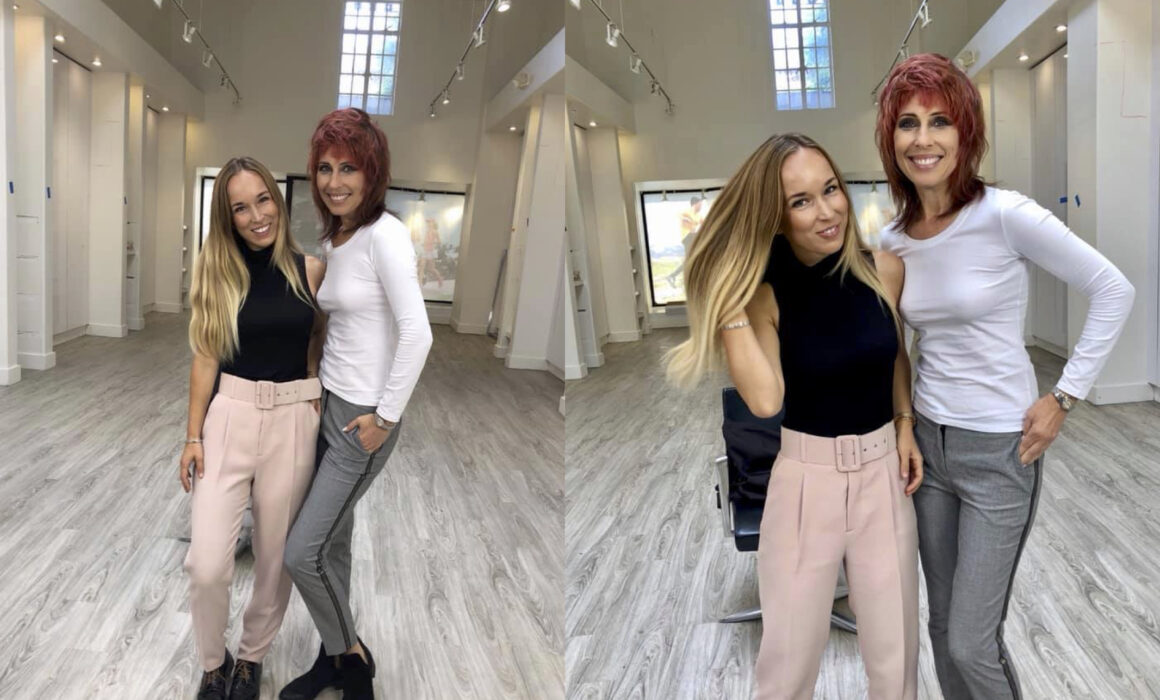 Los Angeles Makeup Artist | Collaboration with Michael M. Haase
As a Los Angeles makeup artist , I've had the luck to work with Michael M. Haase on his Hairbrained live video. I was the key makeup artist on this shoot. This live video was shot in 1 day in Michael's new hair salon at Salon Platinum Black in Los Angeles, CA at Westwood Village.
We matched the bold red hairstyle with black smokey eyes, this is how I created the look:
Applied eye base all over the lid. Used a fluffy crease brush, applied a netural eyeshadow to the transition between the crease and brow bone.
With a detailing contour brush, applied a darker shade eyeshadow to the eye socket area and lower lash line. Blended well.
Used a flat brush, applied balck eyeshadow and black cream eyeshadow/eyeliner to the lid.
Used a the detailing brush to blend out the harsh edges
Lined the entire waterline with a waterproof eyeliner and smudged some on the lower lash line.
Applied mascara and falsies
Michael M. Haase is both an educator and stylist, working with Wella Professionals. He is also the head stylist at his own Salon Platinum Black. Haase continues to design and re-design as fashion trends are always in a state of reinvention. He has cemented his place in the industry as a professional hairdresser, educator and artist. Haase now believes that by passing his knowledge to other hairdressers they will continue their path to become "the NEW elite" in the fashionable world of hair artistry.
I had an wonderful time working with Michaels's team as a Los Angeles makeup artist, I hope to create a long lasting relationship with them for the future.