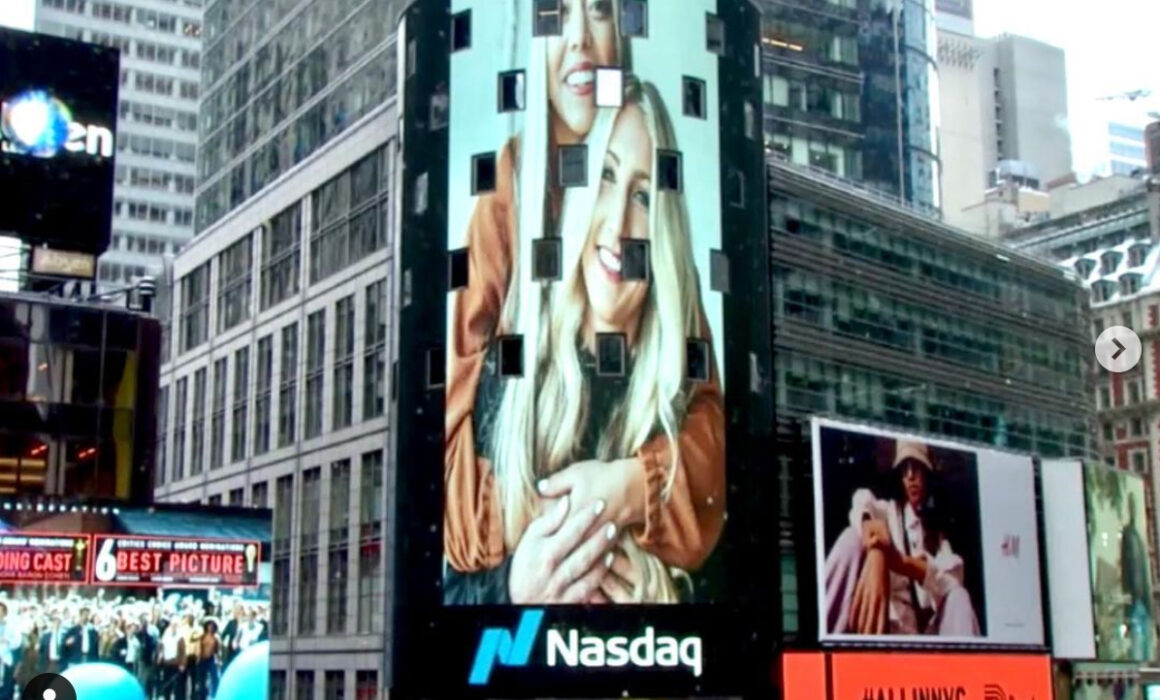 Wardrobe Stylist in Los Angeles | Bumble Nasdaq Billboard
As a wardrobe stylist in Los Angeles, I've had the opportunity to work with the Bumble team on a 1-day interview shoot in Downtown Los Angeles, CA. These interview spots were directed by Columbia Tatone and produced in collaboration with Imagination and Local Boy. We were filming 2 couples during this video production who met on Bumble a couple of years ago.

About Bumble: Bumble is a location-based social application that facilitates communication between interested users. In heterosexual matches, only female users can make the first contact with matched male users, while in same-sex matches either person can send a message first.
Based in Austin, Texas, Bumble brands itself as empowering women by letting them make the first move. Wolfe Herd's personal experiences have played a key role in inspiring some of Bumble's most distinct features. Prior to founding Bumble, Wolfe Herd worked as one of the founding members of Tinder.
Our shoot was advertised on the Nasdaq billboard in Times Square. Nasdaq originally stood for the National Association of Securities Dealer Automated Quotation system. Nasdaq was founded in 1971. 4 It introduced the world's first electronic stock market. It provided quotes for Over-the-Counter stocks not listed on other markets. Bumble Inc. raised $2.2 billion from investors as it went public via Nasdaq Thursday morning, with shares priced at $43, above the initial range set for the offering.

I had a wonderful time working with Bumble as a wardrobe stylist in Los Angeles, I hope to create a long-lasting relationship with them in the future.