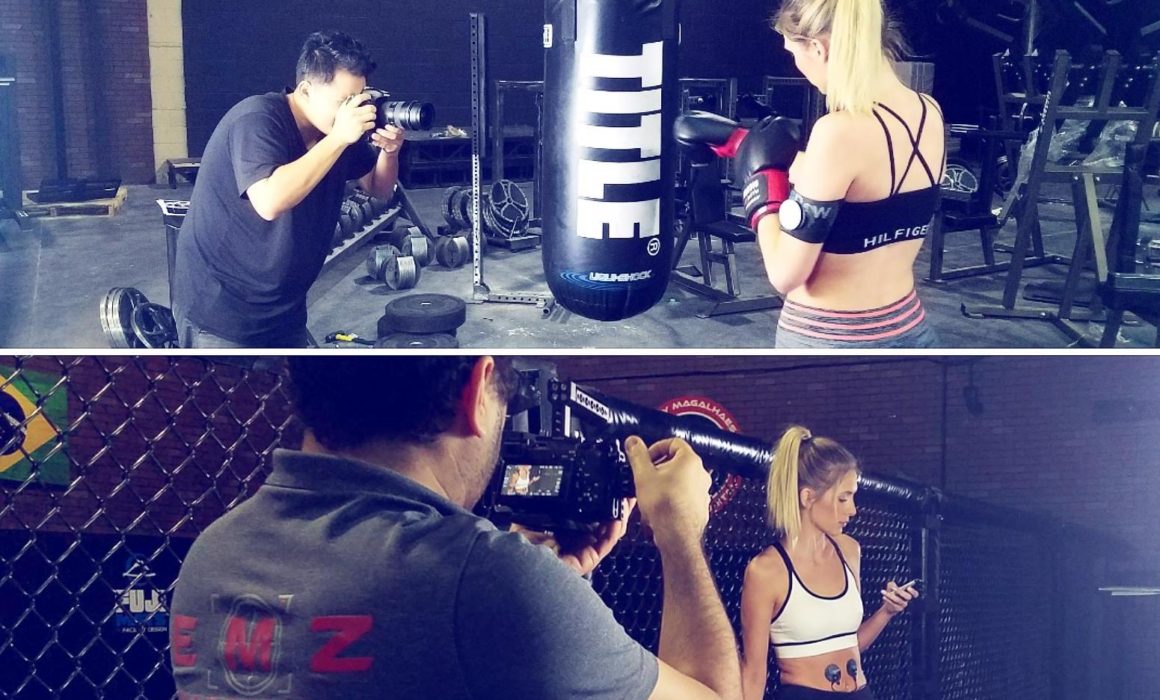 Las Vegas Hair and Makeup Artist | HIDOW Print Campaign
Traveling is one of the best parts of my job as a Las Vegas hair and makeup artist, which was where I worked on a print campaign for HIDOW. For this, as with every job, my goal was to match the brand identity and create the appropriate makeup looks for the client.
HIDOW is a company that creates pain management devices, including massagers, heating pads, etc. Most of the products are designed for people with an active lifestyle, as well as those who are prone to different types of muscle pain. The overall look of the shoot was designed to target sporty and active customers.
As a Las Vegas hair and makeup artist, I was assigned to work on four models, and my goal was to create the perfect looks for each of them so they would look great on print. Since the shoot was for a sports brand, we did not want the models to be all glammed up. We wanted to create a "no-makeup" look, but not so much that the models would look plain. I also designed the wardrobe styling. When working with a sports brand, the style is pretty straight forward. I love it when I am able to pull off great looks, even when the available items are limited because it allows me to be creative with the colors and shapes of the outfits.
One of the things I love about my job is that it teaches me how to be flexible. Traveling for a job is a prime example of this. I love planning what to bring and checking what I need ahead of the shoot so that I can come to the location ready to take on the task.
Another thing I love about this job is that I get to work closely with brands, most of which I would personally use and recommend. Usually, the producers are very detailed when it comes to the instructions and briefs in regards to the shoot, and they really appreciate it when you take the time to study the client's brand identity and ensure that the looks I create suits the brand's image.
I frequently post about hair and makeup trends on my Instagram, please visit my Las Vegas hair and makeup artist page here: https://www.instagram.com/lucabuzas/
To see additional of my work as a Las Vegas hair and makeup artist, please visit my portfolio page here: https://lucabuzas.com/porfolio-2/