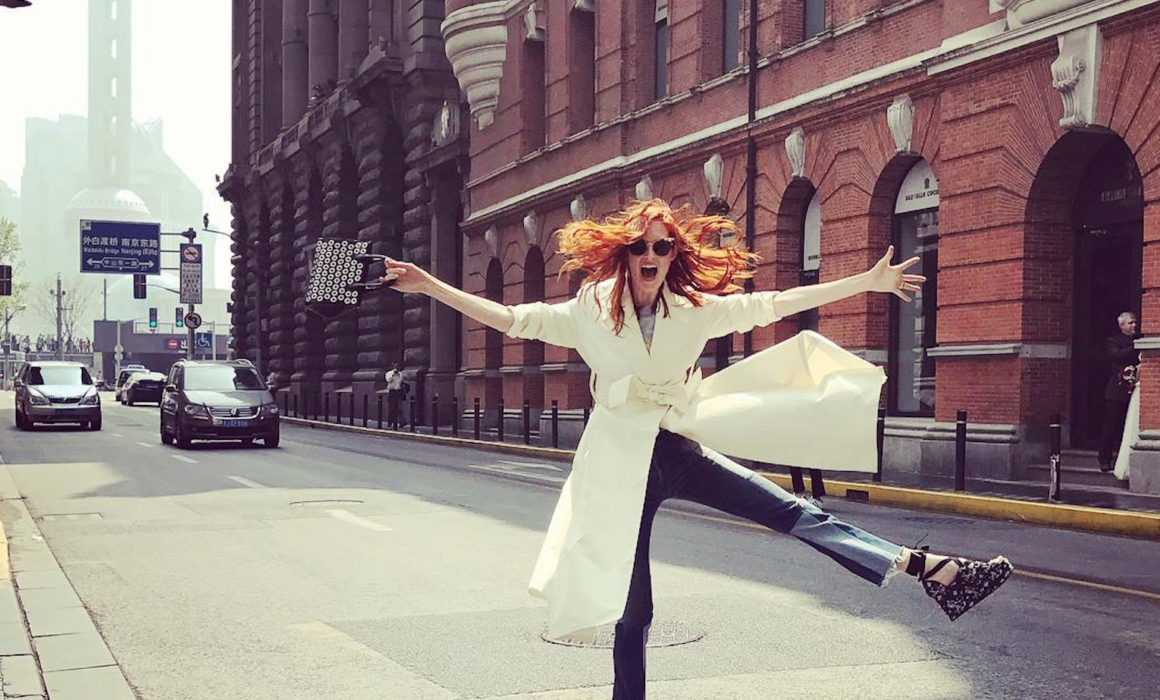 Celebrity Makeup Artist In Los Angeles | MEI.COM Online Advertising
I recently collaborated with MEI.COM on a fashion shoot for their online luxury shopping platform. As a celebrity makeup artist in Los Angeles, I often collaborate with fashion brands on their online advertising campaigns. I had the luck of working with Instagram celebrity influencer Taylor Tomasi Hill on this campaign. We went for a natural beauty makeup look with wavy hair style.

Our fashion shoot started early in the morning at one of the 5-star luxury hotel suites in Shanghai, China. We had a quick meeting about the beauty makeup style we were going for. Taylor preferred focusing more on wardrobe styling so we wanted to keep her makeup natural. Natural makeup is all about finding the balance between glowing skin and the perfect foundation application.
MEI.COM is bringing luxury to life. Leading luxury retail platform MEI.COM revolutionizing the way they produce the most fashionable web content in China. As the largest luxury retailer in the Chinese market, staying ahead of trends in fashion is imperative to MEI's success.
From Wikifashion: "Taylor Tomasi Hill is the style and accessories director for US Marie Claire magazine. It's said that she is also the muse to Prabal Gurung. Taylor was previously the accessories director for Teen Vogue magazine. Taylor has described herself as a "clothing chameleon", whose style is constantly evolving. She often mixes feminine pieces with boyish or edgier items. Taylor herself favors items from Proenza Schouler and Rick Owens. She lists Burberry trench coats as a staple in her wardrobe as well as Madewell destroyed jeans, Chanel 2.55 bag and YSL heels for the office. Taylor is rumored to be the new fashion director for Barney's New York."
I constantly post about beauty makeup trends, please visit my celebrity makeup artist in Los Angeles page here: https://www.instagram.com/lucabuzas/
To see more of my work please visit my portfolio page here: https://lucabuzas.com/porfolio-2/
To shop from MEI.COM please visit their website here: http://www.mei.com/index.html