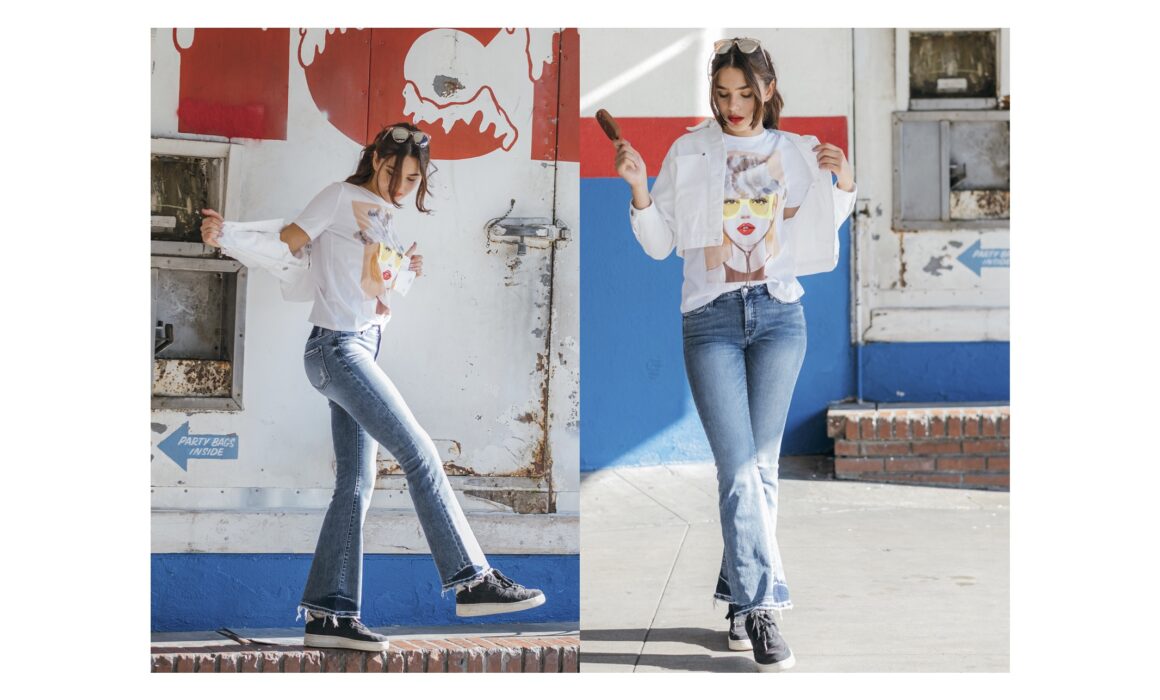 Los Angeles Stylist | VERVET Jeans Photo + Video Campaign
VERVET denim fashion brand hired me as a Los Angeles stylist for it's Fall-Winter 2019 photo + video campaign shoot in August 2019. I love to work with brands who have great taste in their work and ad materials. We shot this photo + video campaign during 1 day in Los Angeles, CA. The production company called Ekko Media is based in Orange County. I styled with 2 agency models, they both looked amazing on the final spots.
New brand VERVET has the best design, the best quality, and it's phenomenal fit which always
presented and proven by Flying monkey and yet keeping the affordable price range to fulfill their
customers' needs and tremendous requests. I matched their denim pieces with ZARA, H&M, Nordstrom and Adidas clothing.
Famous for it's ability to spread love and joy to anyone around it, Vervet Denim, like it's name origin
hopes to do just that. To spread love and joy to everyone around them by providing what they do best.
The latest trends, premium fabrics, high quality washes, and legendary fit all sewn up into a price that
all people can accept. I absolutely love their jeans.
Founded in 2000, Ekko Media is a full service digital agency that has the unique ability to bridge the gaps between strategy, creativity and execution, creating a seamless digital dialogue between a brand and its customers.
I had a great time working with VERVET denim and Ekko Media as a Los Angeles fashion stylist and hope to create a lasting business relationship with them for the future.
I constantly post about fashion styling trends, please visit my Los Angeles stylist page here: https://www.instagram.com/lucabuzas/
To see more of my work please visit my portfolio page here: https://lucabuzas.com/porfolio-2/
CREDITS:
Client: VERVET
Production: Ekko Media
Stylist: Luca Buzas
Location: Orange County, Los Angeles