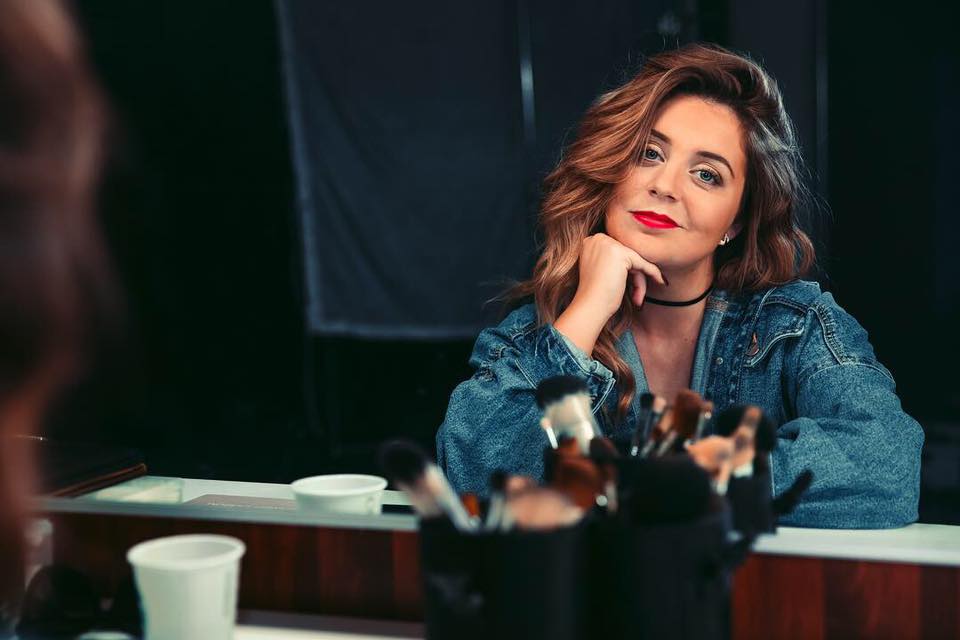 Hairstylist and Makeup Artist | Kendall Cover Album
As a Los Angeles hairstylist and makeup artist, I've had the opportunity to work with several well-known singers such as Alessia Cara, Arlissa, and Kendall Pennington. In this blog post, I would like to talk about our cover album project with Kendall Pennington. Kendall has an amazing voice, she is a 24-year-old singer/songwriter based in Los Angeles, CA.
I was hired by Now Rewind agency/production company for this cover album shoot. Ian Midura, the executive producer of Now Rewind, found me for the role of wardrobe stylist, hairstylist, and makeup artist. I had a couple of pre-production days to collect Kendall's wardrobe. Our shooting location was in Downtown Los Angeles at a photo studio called APEX Photo Studios.
Creative agency Now Rewind's versatile abilities can be applied to a wide array of aesthetics and messages, tailored towards a brand's needs. The agency captures powerful photo and video content that draws the eye and showcases products or people through storytelling for multiple platforms. Here you can take a look at their agency website: https://www.now-rewind.com/
I love my job as a Los Angeles, CA hairstylist, and makeup artist and I love working with a wide range of different looks and styles that my clients request. I get excited about working with popular singers/songwriters and influencers. I am always curious as to what I can contribute to these projects. Most of all, I delight in seeing my work used by clients in their social media posts and advertising campaigns.
Check out the finalized music video to learn more about our creative collaboration: https://www.youtube.com/watch?v=atraQJL-t-8