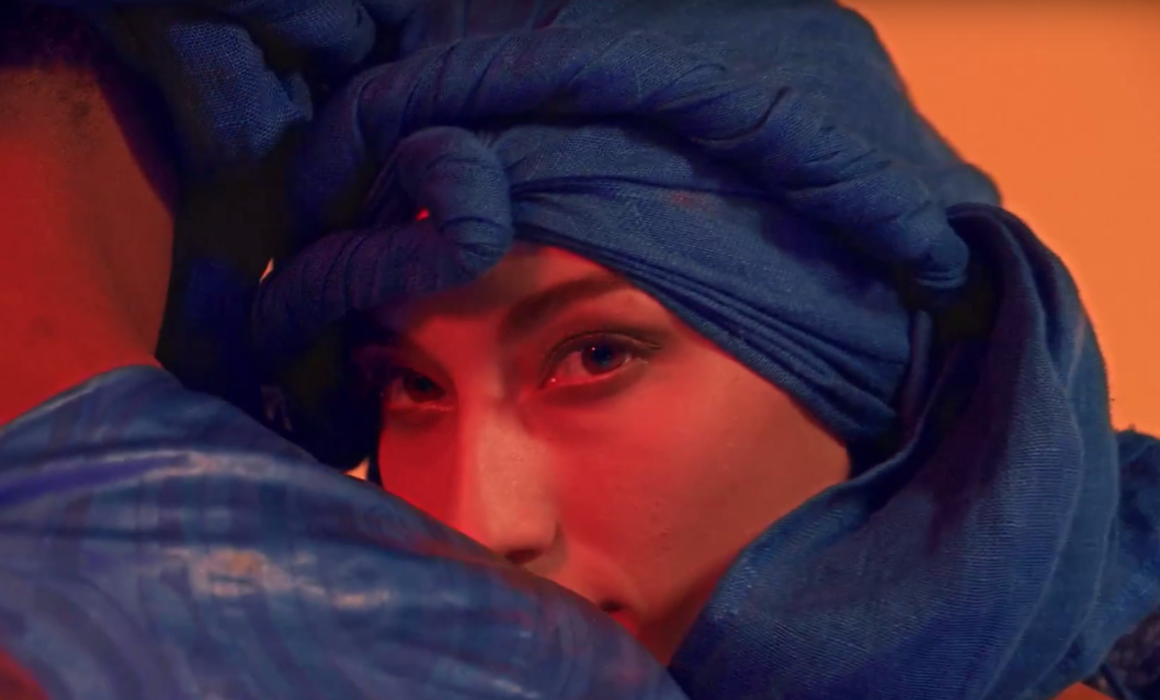 Los Angeles HMUA | Bombino aka Deran Alkheir Dance Video
As a Los Angeles HMUA, I've had the opportunity to work with Bombino aka Deran Alkheir. In this blog article I'll explain a couple of useful tricks on how I created the hair and makeup looks for the dancers in this production.
I spent most of my time focusing on the female dancer's smokey eye makeup and lips because these are the only parts of the body Tuaregs show due to the limitations of their traditional clothing. Old or young, male or female, each Tuareg seems to cultivate a personal style expressed through a few simple items of fabric.
For the dancers hair styling we used head wraps called cheches whose fabric can stretch to 18 feet in length, plus flowing gowns called bubus that allow air flow while deflecting heat and blowing sand, dressing like a traditional Tuareg can at first seem a confining enterprise. We had to hide all their hair under these head wraps and adjust it during the shoot. I love my job as a Los Angeles HMUA, I always have the opportunity to work on original and artistic projects.
This music video was directed and produced by Jonathan Wing and choreography by Hillary Pearson. I had 2 dancers from Los Angeles to do hair and makeup for. We shot this video using different color lights which created a futuristic and mysterious environment in a Downtown LA studio.
About Bombino: For centuries, the desert town of Agadez has served as a converging point for the great camel caravans driven by the Tuareg that link West Africa with North Africa and the Mediterranean. Born in 1980 at a nomadic camp near this dusty outpost, the young guitarist and songwriter Omara "Bombino" Moctar was raised during an era of armed struggles for Tuareg independence and violent suppression by government forces. Bombino's electrifying jams capture the spirit of resistance and rebellion while echoing with guitar riffs reminiscent of fellow Africans Tinariwen and Ali Farka Touré not to mention rock and blues icons such as Jimi Hendrix, John Lee Hooker and Jimmy Page.
Check out the finalized music video on Okay Africa to learn more about our creative collaboration: http://www.okayafrica.com/bombino-video-premiere-deran-deran/