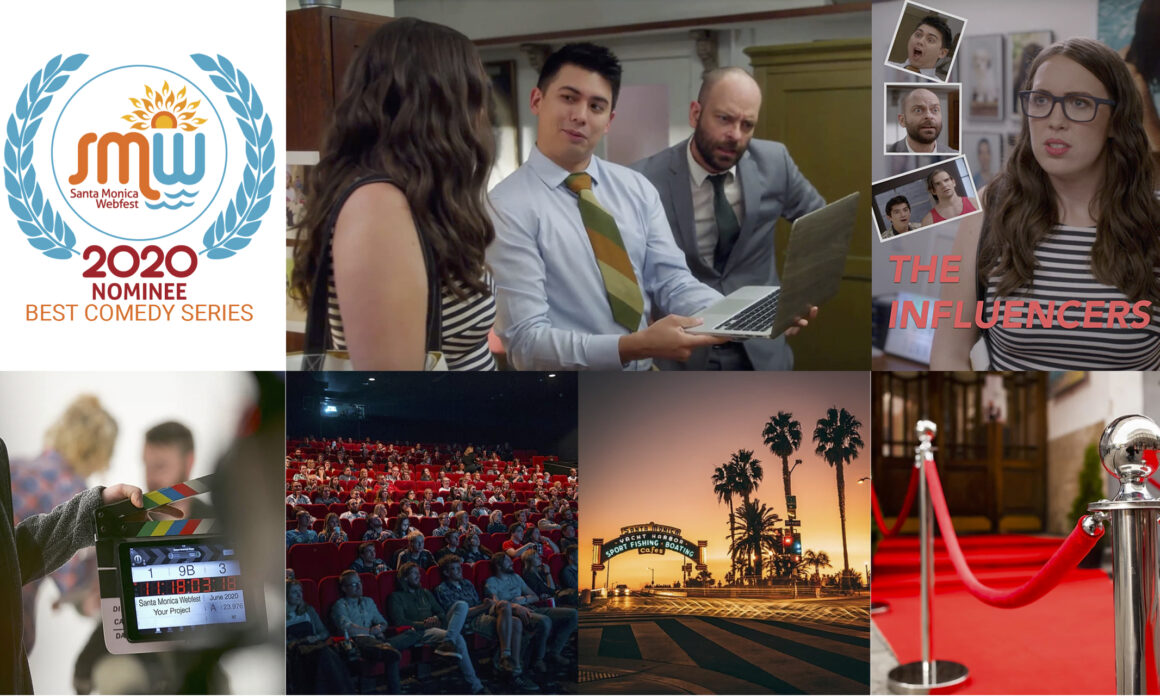 Film Makeup Artist in Los Angeles | "The Influencers" Santa Monica Webfest
As a film makeup artist in Los Angeles, I've had the opportunity to work with Katie Burris, director of "The Influencers", a Comedy Pilot. I was the key makeup artist and hairstylist on this project. We were shooting for 2 days in Los Angeles.
"The Influencers" have been accepted to the Santa Monica Webfest in Los Angeles, California, and are nominated in 3 categories — including Best Ensemble Cast, Best Low Budget Series, and Best Comedy Series. In its inaugural year, Santa Monica Webfest will be showcasing the very best in short-form digital content from around the world. The festival will be taking place in June of 2020 in one of the most picturesque beach communities on the planet.
Being an L.A. film makeup artist, I am responsible for applying makeup to actors and actresses during filming. Makeup artists play an important role in helping the writers and directors tell a story by working closely with the director and production team to bring a story to life. Cameras can accentuate wrinkles, affect skin tone, and magnify skin flaws like scars and acne so I need to make sure my models, actors are camera-ready throughout the day. I touch them up between takes and correcting the distortions caused by the camera lens and lights.

I had a great time collaborating with "The Influencers" team as a film makeup artist in Los Angeles, I hope to create a long-lasting relationship with them for the future.
Producer: Rachel Greenwald
Executive Producers: Desiree Staples and Ally Kornfeld
Director Of Photography: Taylor Russ
Hair and Makeup Artist: Luca Buzas