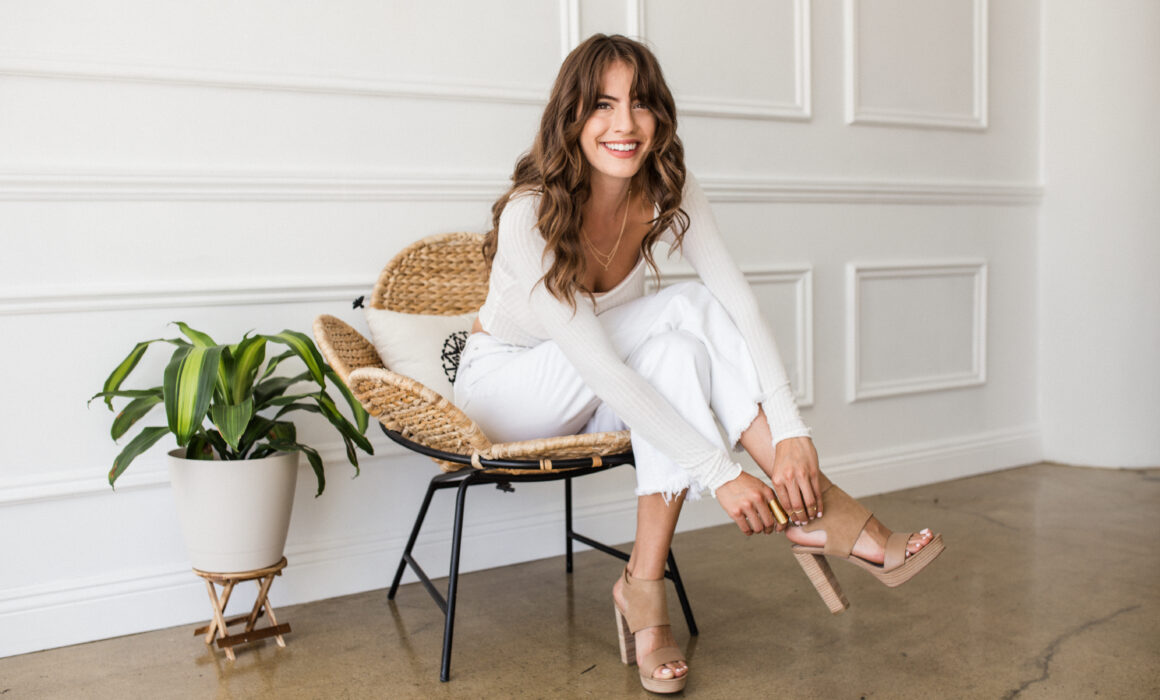 Hair and Makeup Artist | Pelle Moda Campaign
As a Los Angeles hair and makeup artist, I got hired by fashion brand Pelle Moda, they were looking for a hair & makeup artist for their L.A. fashion shoot. It was my second time working with Pelle Moda's team.
About Pelle Moda: Pelle Moda footwear is designed in the mecca for trending new fashions and strives to answer the needs of the contemporary and stylish woman. Pelle Moda shoes are the perfect choice for day or night, depending on the look you're going for. Flourishing for over a decade, their styles are found in specialty boutiques and exclusive retailers around the globe. Crafted to adorn the foot in the most flattering ways, our shoes make an entrance and leave a lasting impression.
Our beautiful model was Kristen Jadlow, she is a freelance model and worked with us for 1 day in Downtown Los Angeles in a photo studio. Our first look was wavy hair. If the word "effortless" was to manifest itself as a hairstyle, it would be wavy hair. The texture—a happy medium between voluminous curls and straight hair. For this hair, I wanted to bring out Kristen's eyes so I added a liner and created cat-eye makeup. For the second look, I put her hair up in a ponytail and changed her lip color.
Our photographer for this campaign, Stephanie, is a wedding, couple's and fashion photographer based out of Los Angeles, CA. She has been a professional photographer for 2 years now. Wedding and couple's photography are her bread and butter. There is nothing she loves more than finding an amazing outdoor location to frolic and capture the unique love of a couple, or spend the most important day of their life with them and all their loved ones.
CREDITS:
Photographer: Stephanie Klotz
Client: Pelle Moda
Hair & Makeup Artist: Luca Buzas