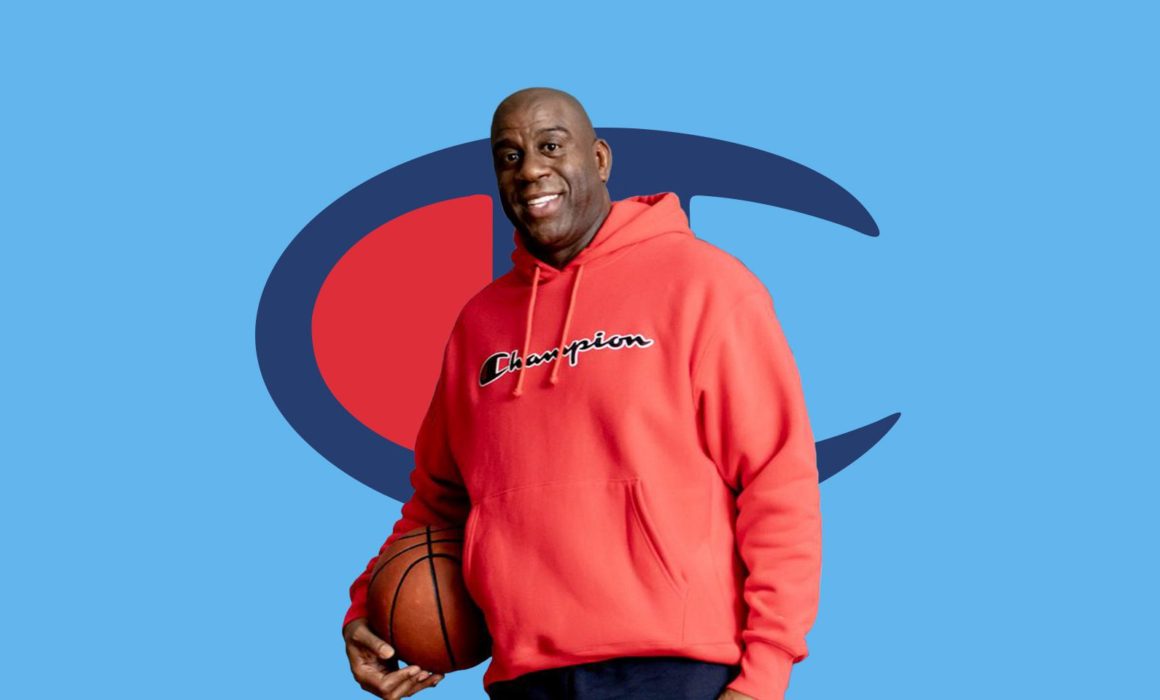 Celebrity stylist in Los Angeles | Magic Johnson Champion Commercial
As a celebrity stylist in Los Angeles, I had the luck to work with Magic Johnson, the legendary basketball player in conjunction with the Champion sportswear brand. Champion is partnering with sports legend Magic Johnson to support its centennial anniversary campaign – "100 Years for the Team" – that will explore what it means to be a team. As part of the campaign, Champion will engage with teams small and large around the world to share their passion for teamwork and what it means to them to be a team.
Exposure Agency hired me for the celebrity stylist position on this shoot,.Their team flew to Los Angeles from England specifically for this commercial shoot. Exposure is an integrated, creative communication agency based in London. It was very exciting to collaborate with Exposure on this Champion advertising campaign. I had a couple of days pre-production work to select and prepare all of Magic's outfits for the shoot day. I worked in conjunction with the photographer and video team to organize the shot list and decide how any outfit changes Magic Johnson needed in order to capture the concept the client required.
Champion is an American manufacturer of clothing, specializing in sportswear. The brand is a subsidiary of HanesBrands Inc., which was spun off by the Sara Lee Corporation. The company was originally based in Rochester, New York, prior to its acquisition by Sara Lee.
You can read more about the collaboration on several platforms:
On Complex: https://www.complex.com/sports/2019/01/interview-magic-johnson/
On Esquire: https://www.esquire.com/style/mens-fashion/a26066633/magic-johnson-champion-anniversary-the-dream-team/
On Footwear News: https://footwearnews.com/2019/focus/athletic-outdoor/champion-100-year-anniversary-magic-johnson-1202736263/
On Sports Illustrated: https://www.si.com/nba/2019/01/30/magic-johnson-dream-team-michael-jordan-lebron-james-business-lakers-champion
On SGB Media: https://sgbonline.com/champion-recruits-magic-johnson-for-centennial-anniversary-campaign/
I had a wonderful time working with Magic Johnson and Champion as a stylist Los Angeles and hope to create a lasting business relationship with them for the future.
I constantly post about wardrobe styling trends, please visit my celebrity stylist in Los Angeles page here: https://www.instagram.com/lucabuzas/
To see more of my work please visit my portfolio page here: https://lucabuzas.com/porfolio-2/