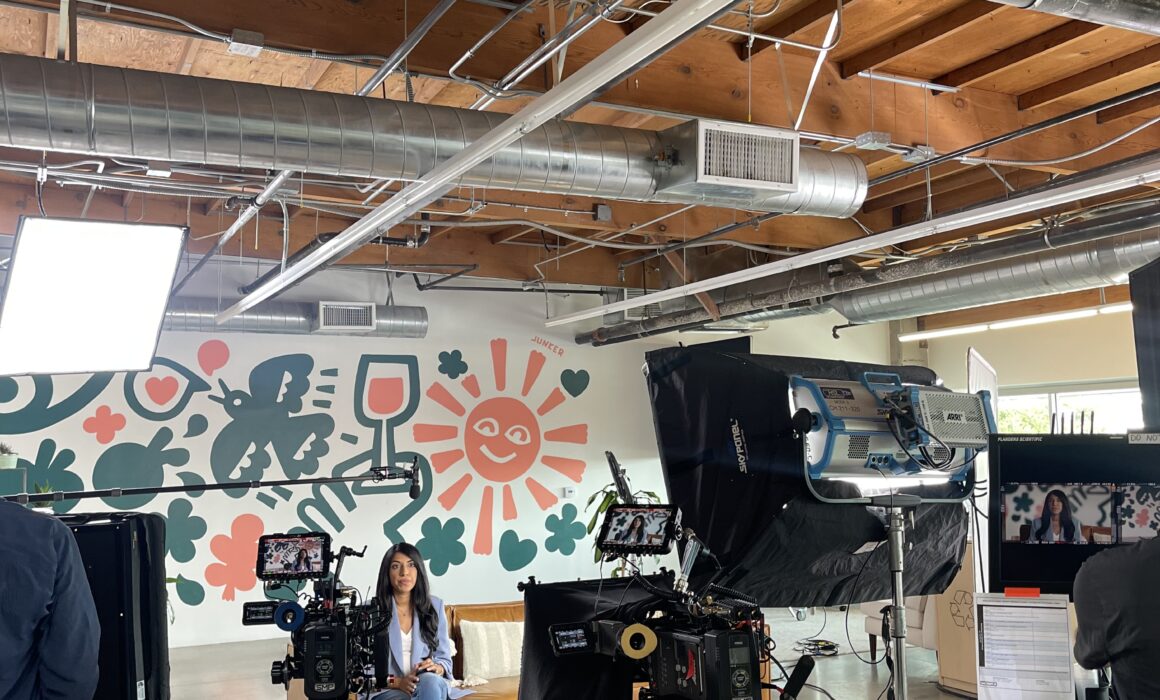 Los Angeles Hair and Makeup Artist | Thrive Market Campaign
As a Los Angeles hair and makeup artist, I had the luck of working with Thrive Market on a campaign shoot. About Thrive Market: Healthy food from top-selling, organic brands at wholesale prices. Thrive Market makes healthy living easy. Healthy eating has never been easier or tastier thanks to their assortment of top-rated, organic essentials. Every staple is ethically sourced, non-GMO & always made without artificial flavors, colors or sweeteners.
During this campaign shoot, I worked with the CEO of Thrive Market and numerous employees. We shot in their office in Los Angeles for 4 days. I did camera-ready hair and makeup looks for everyone.
When I do camera-ready makeup, it starts with well-prepped skin, a good cream will ensure your face is set for long-lasting makeup. After the skincare routine, the next thing I need is a great primer. One of my secrets involves mixing two primers together for a magical, all-in-one concoction. By mixing the two, you'll get a redness-reducing, color-correcting, and ultra-hydrating mixture that's the perfect base for camera-ready makeup. The next step is finding a great setting powder. For the finished look I use a setting spray. Nothing will lock in your makeup longer for all-night wear than the perfect setting spray.
These videos were produced by Local Boy, a full-service production studio built for the future. They're a group of dedicated filmmakers with a shared passion to see the world differently and create multifaceted content accordingly.
I had an amazing time working with Thrive Market as a hair and makeup artist, I hope to create a long-lasting relationship with them in the future.