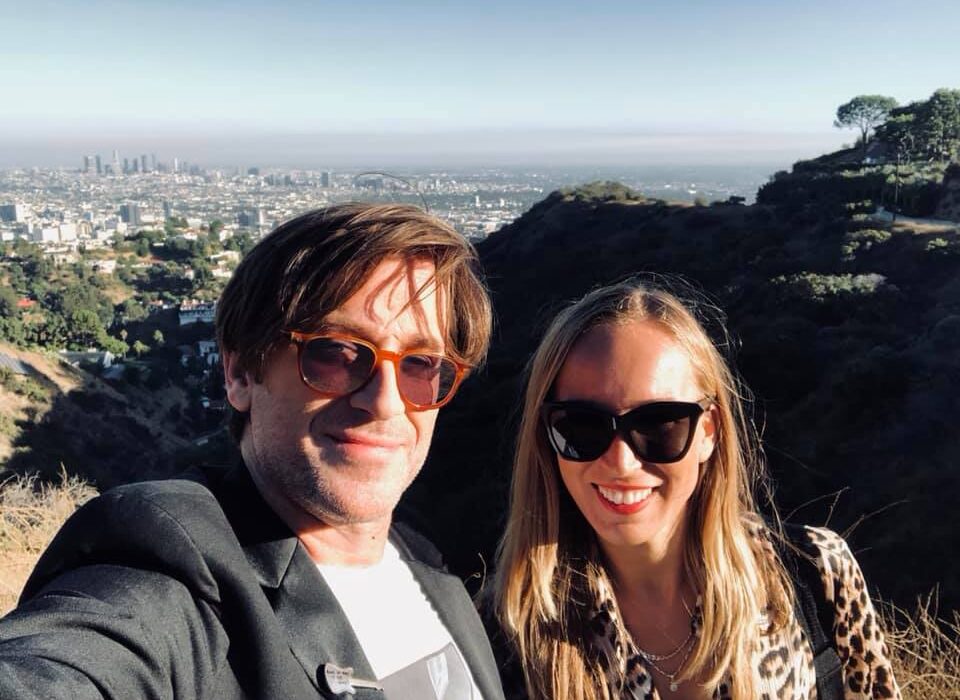 Celebrity Makeup Artist in Los Angeles | Filming with Thomas Dutronc
As a celebrity makeup artist in Los Angeles, I had the luck of working with Thomas Dutronc, he is a French singer and jazz guitarist. His mother is the singer, songwriter, guitarist Françoise Hardy; his father the singer, songwriter, guitarist, and film actor Jacques Dutronc. Thomas is a well-known musician around the world.

Thomas Dutronc is signed with Believe Music. Believe Music is a Paris-based company that helps "artists build audiences and careers" through its focus on music technology and services, including worldwide digital distribution.
I did hair and make on a few musicians, including Thomas Dutronc during this video and photo production. The HMU direction given by the client and director was camera-ready. We were shooting for 2 days at the Capitol Records studio in Hollywood, California.
Capitol Records is an American record label owned by Universal Music Group through its Capitol Music Group imprint. It was founded as the first west coast-based record label of note in the United States in 1942 by Johnny Mercer, Buddy DeSylva, and Glenn E. Wallichs.
My favorite part about being a celebrity makeup artist is being able to set my own schedule. In my job, I meet plenty of awesome, fun, and interesting people. Thankfully I have the luxury of traveling a lot with my jobs as well.
I had a wonderful time working with Thomas Dutronc and Believe Music as a celebrity makeup artist in Los Angeles, I hope to create a long-lasting relationship with them in the future. My days are full of creative collaboration and intense teamwork. I am blessed to work with the best industry professionals.