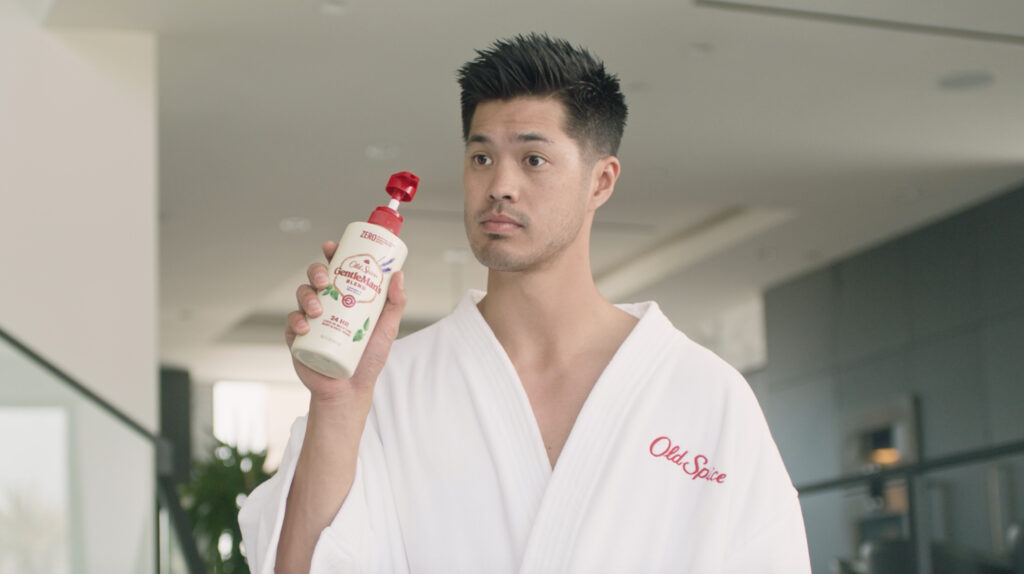 Celebrity stylist and makeup artist | Old Spice Commercial
The commercial was produced by Tiger House Films, a dynamic, multi-award-winning full-service commercial and brand media production company headquartered in Los Angeles, CA, known for its vibrant, modern aesthetic. Additional teams are in New York, San Francisco, and nationwide. We have the combined capabilities of an advertising agency, video production company, and post-production house.
About Old Spice: Old Spice is an American brand of male grooming products encompassing aftershaves, deodorants and antiperspirants, shampoos, body washes, and soaps. It is manufactured by Procter & Gamble.
The agency behind this commercial is Plan C Agency. About PCA: They are here to connect brands to multicultural consumers authentically. They value diversity & inclusion, innovation, authenticity, community, and engagement. They bring a fresh perspective to growing your business and want to be a vital & valued partner. What sets PCA apart is their vertical experience, being digital natives, their relationships with the community, tastemakers and influencers, activation experience, and local and global knowledge. They promise to go above and beyond and be 100% accessible to you.
Our celebrity actor was Ross Butler, Ross Fleming Butler is an American actor. He is best known for his role as Zach Dempsey in the Netflix series 13 Reasons Why and as Brett Willis on K.C. Undercover. He currently has 10.6 million followers on Instagram.
I had an amazing time working with Old Spice, Tiger House Films, and Ross Butler as a celebrity stylist and makeup artist, I hope to create a long-lasting relationship with them in the future.