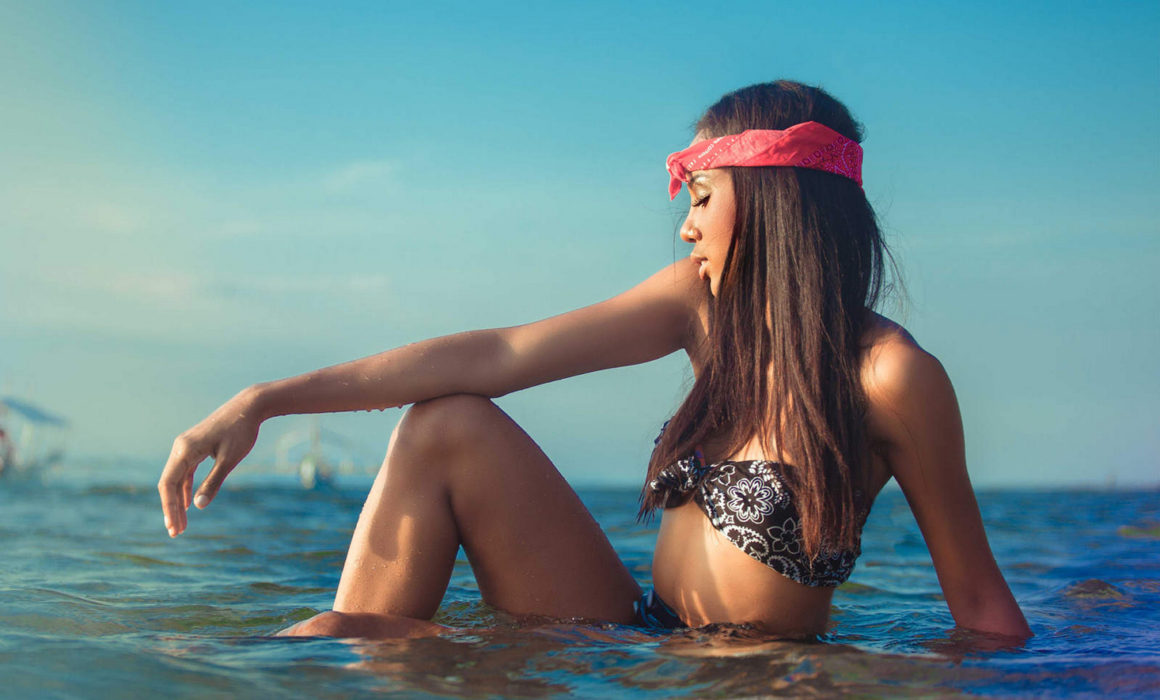 As a freelance fashion stylist, I love to travel for work. I had the luck of flying to the Philippines to style an editorial for Dear Velvet blog. My concept was to use only scarves as outfits. As DV said "One scarf really can do it all. Every travel article I've ever read advises taking a scarf to wear as a bandana, blanket, hankie and so on: it's a camping staple. Packing just one thing seems like a revolutionary idea. Truly, just one scarf can double for almost every item in your wardrobe."
A classic silk scarf is an investment piece in your wardrobe, that never goes out of style. Wearing a silk scarf with your outfit is a genius way to add instant, effortless chic to any look. But as with many accessories, it's all in the styling.
Think saris and sarongs, bandanas and bralettes; experiment with twisting and make yourself a halter. Sleeveless or side layered, this is an easy way to dip into the bare shoulder trend. Headscarves, skirts and even bikinis are all there for a little artful tucking and tying. With Summer imminent and the endless hunt for holiday clothes occupying too much of our leisure browsing.
I had a great time working with Dear Velvet team as a freelance fashion stylist and hope to collaborate with him in the future. Here you can take a look on the editoral: https://dearvelvet.com/category/style/page/3/
I constantly post about fashion styling trends, please visit my freelance fashion stylist page here: https://www.instagram.com/lucabuzas/
To see more of my work please visit my portfolio page here: https://lucabuzas.com/porfolio-2/
CREDITS:
Production & Retouch : Studio Supreme
Photographer : Olivier Hero Dressen
Fashion Stylist & Makeup Artist : Luca Buzas
Model Agency : OZAR Models Philippines
Location: Philippines, Cebu / Moalboal White Sand Beach
Editorial: Dear Velvet