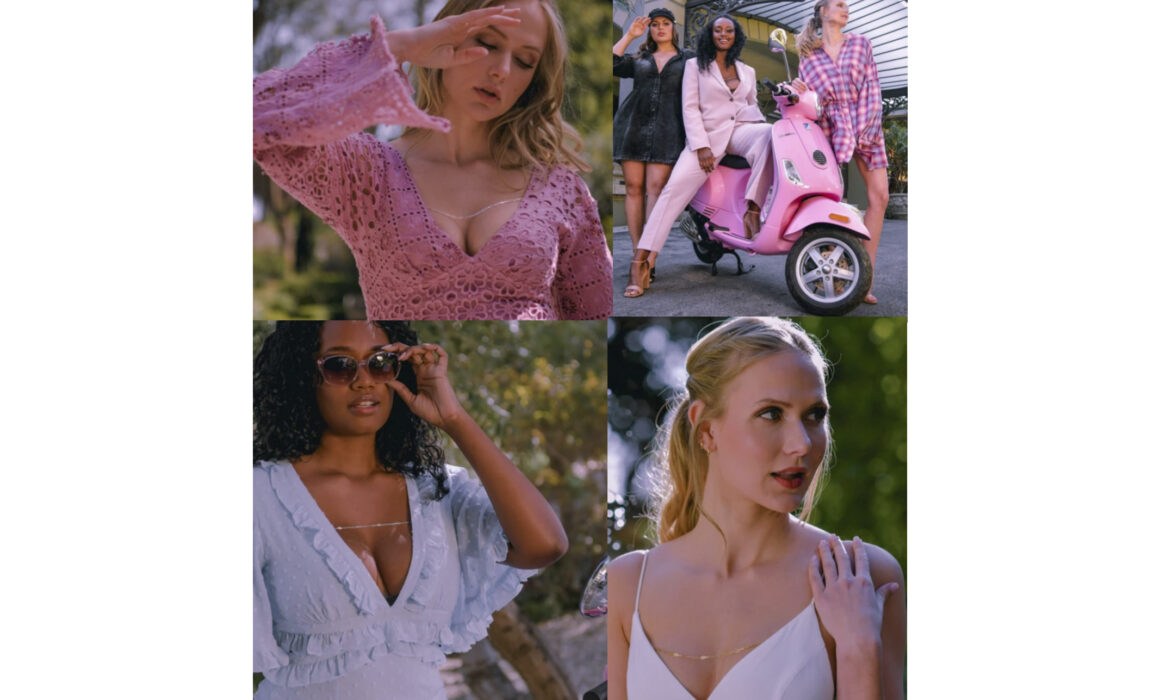 Freelance Hair and Makeup Artist | Jewelry Campaign Shoot
As a freelance hair and makeup artist, I had the luck of working with Boobie Bling on a 1-day campaign shoot in Los Angeles, CA. I did hair, makeup, and wardrobe styling on multiple talents during this photoshoot production. We shot this campaign in an amazing villa located in LA.
Boobie Bling is jewelry designed to highlight your boobs. Whether you have A cups, K cups, big boobs, small boobs, or anything in between – this is for you. Show off your boobs on your terms. This isn't about objectification; this is liberation. All Boobie Bling products use high-quality manufacturing methods. They are made of brass with nickel-free plating. The gold has a true 14K gold plating. All BoobieBling chains have an E coating for a longer-lasting finish and fewer scratches.
We wanted to embrace the model's natural beauty with the wardrobe and hair-makeup. We had 3 themes during this production, for the first looks we were going for bohemian styles, the second had an edgy theme and for the third one, we choose nighttime looks. The natural makeup look is all about soft glam and a golden glow. Natural beauty is making a comeback, from makeup to injectables, the way we look is changing. For a glowing skin I live to use Glossier, NARS and Make Up For Ever products.
I had a wonderful time working with Boobie Bling as a freelance hair and makeup artist, I hope to create a long-lasting relationship with them in the future.