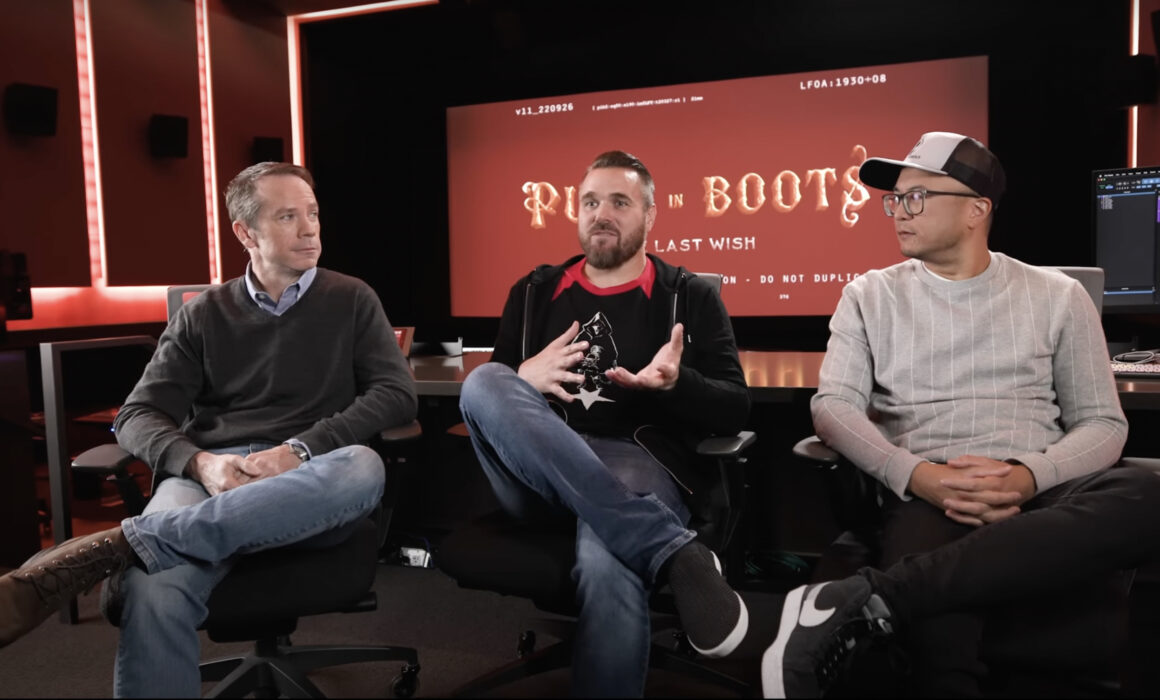 Los Angeles Makeup Artist | DTS Craft Masters – Puss in Boots: The Last Wish Interview
As a Los Angeles makeup artist, I had the luck of working with DTS and the director of Puss in Boots: The Last Wish on an interview. The interview was produced by Tiger House Films. We were filming the interview during 1 day on the Warner Brother Studios in a sound stage studio loft in Burbank, California.
I groomed 5 talents in total, including the director Christopher Miller. We were going for camera-ready, natural looks for this interview shoot.
Puss in Boots: The Last Wish is a 2011 American computer-animated comedy film produced by DreamWorks Animation and distributed by Paramount Pictures. The film was directed by Chris Miller—who also directed Shrek the Third (2007)—and written by Tom Wheeler.
Christopher Miller
is an American film producer, director, and writer who is an executive producer for Solo: A Star Wars Story. Miller and industry partner Phil Lord were the original directors of the film, but were replaced by Ron Howard.
About DTS:
DTS
, Inc. (originally Digital Theater Systems) is an American company that makes multichannel audio technologies for film and video.Based in Calabasas, California, the company introduced its DTS technology in 1993 as a competitor to Dolby Laboratories, incorporating DTS in the film Jurassic Park (1993). The DTS product is used in surround sound formats for both commercial/theatrical and consumer-grade applications.
I had an amazing time collaborating with DTS and Tiger House Films as a Los Angeles makeup artist, I hope to create a long-lasting relationship with them in the future.
Here you can see the full interview: