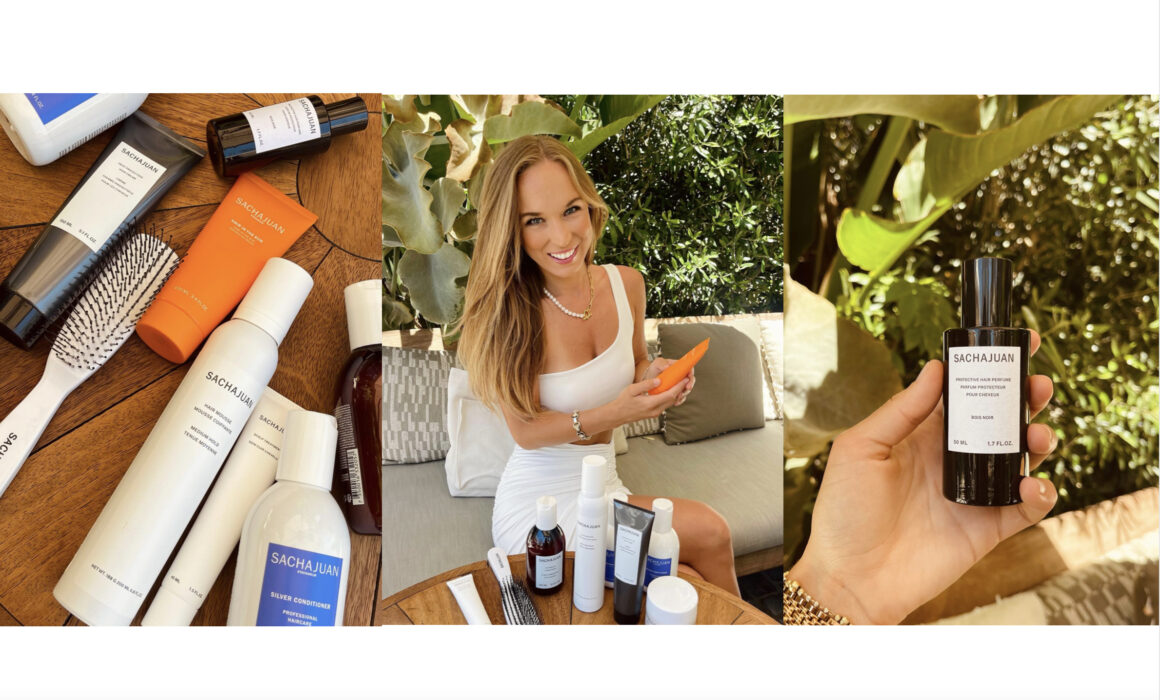 SACHAJUAN Collaboration | Celebrity Hair Stylist
As a celebrity hair stylist in Los Angeles, I collaborated with SACHAJUAN. Hair is a woman's main event, it's tresses before dresses, but in Hollywood, your hair is your actual fortune. I love creating beautiful looks and for that SACHAJUAN luxury products are a huge support at my work.
About SACHAJUAN: Established by internationally renowned hairdressers Sacha Mitic and Juan Rosenlind in 1997, SACHAJUAN has been developing and manufacturing our haircare and styling products since 2004. We have remained committed to our philosophy to simplify haircare by reducing superfluous products, ingredients, and routines. Our continuous ambition is to make hair care and styling effortless and uncomplicated.
SACHAJUAN is based on a  minimalist approach, not only regarding haircare but holistically, considering everything from design to the performance of the products. It is about offering solutions that reduce hair care and styling to simplify the process and provide the consumer with the most efficient products.
How you wash your hair and the products you use can go a long way toward maintaining smooth, shiny hair, I highly recommend using SACHAJUAN products. Some of my hair care tips to maintain healthy hair:
Wash oily hair more frequently
Concentrate shampoo on the scalp
Use conditioner after every shampoo
Concentrate conditioner on the tips of the hair
Choose a shampoo and conditioner formulated specifically for your hair type
Air dry your hair when you can
Use natural hair oil on your dried hair
I had an amazing time collaborating with SACHAJUAN as a celebrity hair stylist in Los Angeles and hope to create a lasting business relationship with them for the future.
I constantly post about hair and makeup trends, please visit my celebrity hair stylist page here: https://www.instagram.com/lucabuzas/
To see more of my work please visit my portfolio page here: https://lucabuzas.com/porfolio-2/