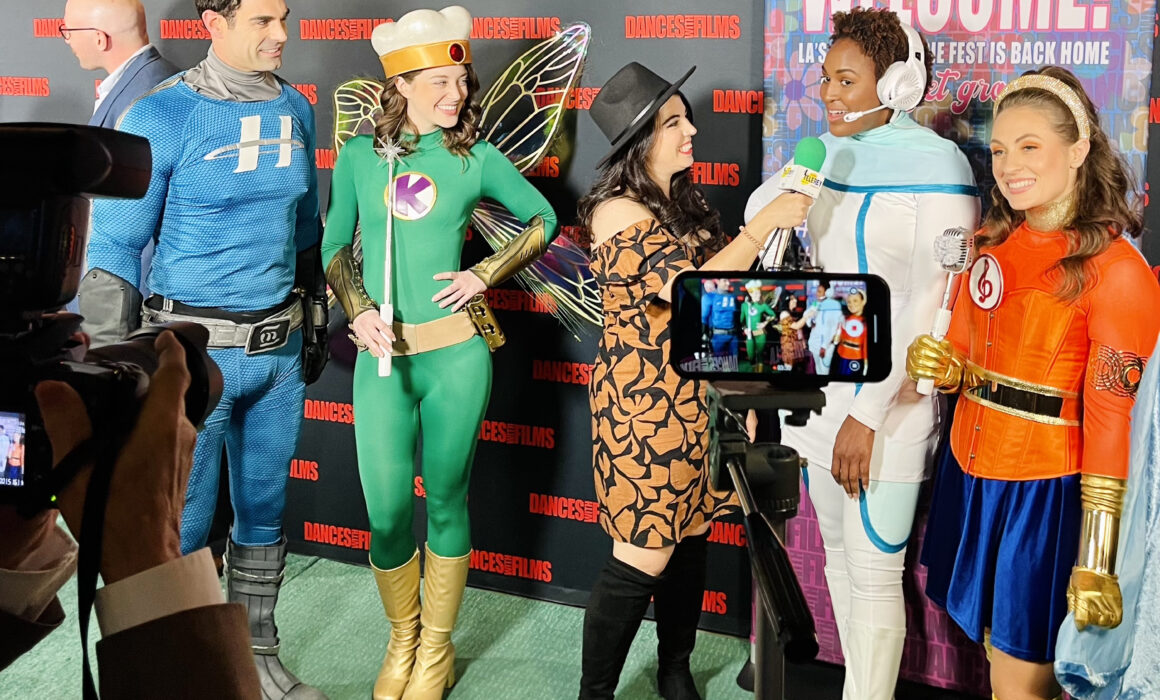 SuperMouth World Premiere | Celebrity makeup artist
Being a celebrity makeup artist, I mostly work on TV commercials,  branded videos,  events and photo shoots around the world. Recently, I got a chance to work on the SuperMouth World Premiere in Los Angeles, CA at the iconic Chinese Theatre. I was the key hair and makeup artist on this project for the superheroes.
About SuperMouth: In this family adventure, we meet the SuperMouth Squad, a team of superhero dentists and their comical sidekicks, as they attempt to stop villainous candymaker Cavitar from spreading Sugar Bugs to ruin teeth throughout the galaxy—starting with an epic battle in the mouths of two children.
WRITER/DIR: Daniel Robert Cohn
PROD: Evan J Cholfin
CAST: Joe Chambrello, Nova Gaver, Jack Brenner, Natalie Polisson, Jared Fleming, Daisy Isles, Acston Luca Porto
The movie premiered at Dances with Films festival. Since 1998 DANCES WITH FILMS has grown from presenting a handful of films to more than 200 each year…from narrative features and shorts to include the top documentaries, music videos tv & web on the circuit today. In 2007 DWF brought new commitment to the indie world with the advent of the 2 Minute, 2 Step Short Film Challenge where we actually shoot 10 films during the festival and present them to enthusiastic audiences. In 2012 the festival moved to its current location – the famed Chinese Theatre in the heart of Hollywood.  From there it has expanded to 11 days with ever increasing sold out theatres.
I got hired by LUXHAMMER, a full-service production and management company with creative capabilities dedicated to bringing the visions of writers, filmmakers, IP holders, ad agencies, and brands to life.
LUXHAMMER was founded on the idea that, to make any filmed entertainment that's truly memorable, it needs two things: spectacle – what gets people to watch, and truth – tapping into something about who we are as human beings, that's explored through the characters and the choices they face. LUX represents truth and HAMMER represents spectacle.
I had an amazing time working with LUXHAMMER as a celebrity makeup artist in Los Angeles and hope to create a lasting business relationship with them for the future.
I constantly post about hair and makeup trends, please visit my celebrity makeup artist page here: https://www.instagram.com/lucabuzas/
To see more of my work please visit my portfolio page here: https://lucabuzas.com/porfolio-2/