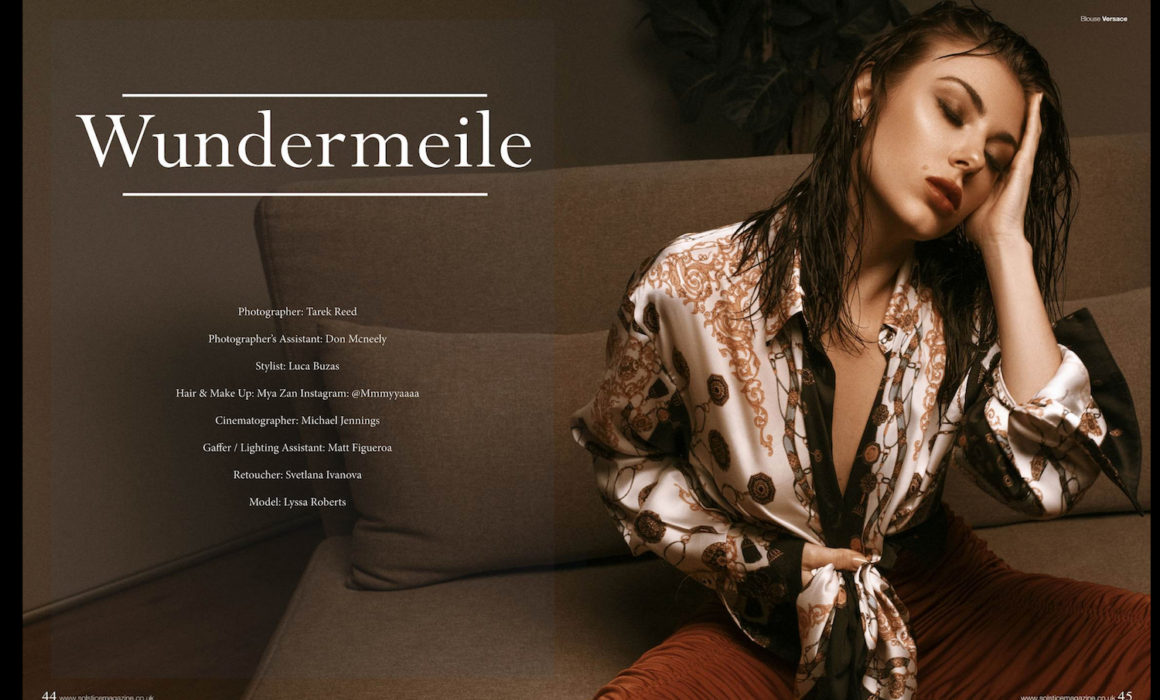 Hollywood Celebrity Wardrobe Stylist | Solstice Magazine Publication
I would like to share an amazing experience I had working as a Hollywood celebrity wardrobe stylist with Tarek Reed fashion photographer. I have already worked with him on a couple of projects,  his works are simply stunning. Tarek Reed is an editorial and commercial photographer, based in Boston, Miami and Los Angeles.
Our model for this editorial photo shoot was Lyssa Roberts, she is a Los Angeles based actress and model. Lyssa was very easy going and professional to work with.
Every story is what makes an outstanding fashion photograph exceptional and every story begins with an idea. Our idea for this shoot was recreating the old Hollywood on a film shoot so we matched Lyssa's styling and hair makeup according to that style. As a Hollywood celebrity wardrobe stylist, I loved working on this project.
We rented the clothes from a showroom called Le Maison de Fashion on Melrose Avenue, a snug boutique features a range of stylish high-end designer fashions, accessories & shoes for women.
One of the best things about being a celebrity wardrobe stylist is the opportunity to travel all over the world, discover new cities, locations and explore the places you love.
Solstice Magazine was created by Sebastian Santa Maria, a London based fashion photographer. The magazine is a high-quality publication with a view to giving fashion and photographically orientated creatives another platform for expressing themselves through the visual and written mediums.
Check out the finalized images on Solstice Magazine to learn more about our creative collaboration: http://www.solsticemagazine.co.uk/
I constantly post about fashion styling trends, please visit my Hollywood celebrity wardrobe stylist page here: https://www.instagram.com/lucabuzas/
To see more of my work please visit my portfolio page here: https://lucabuzas.com/porfolio-2/
Please visit Tarek Reed website for more: https://tarek-reed.format.com/