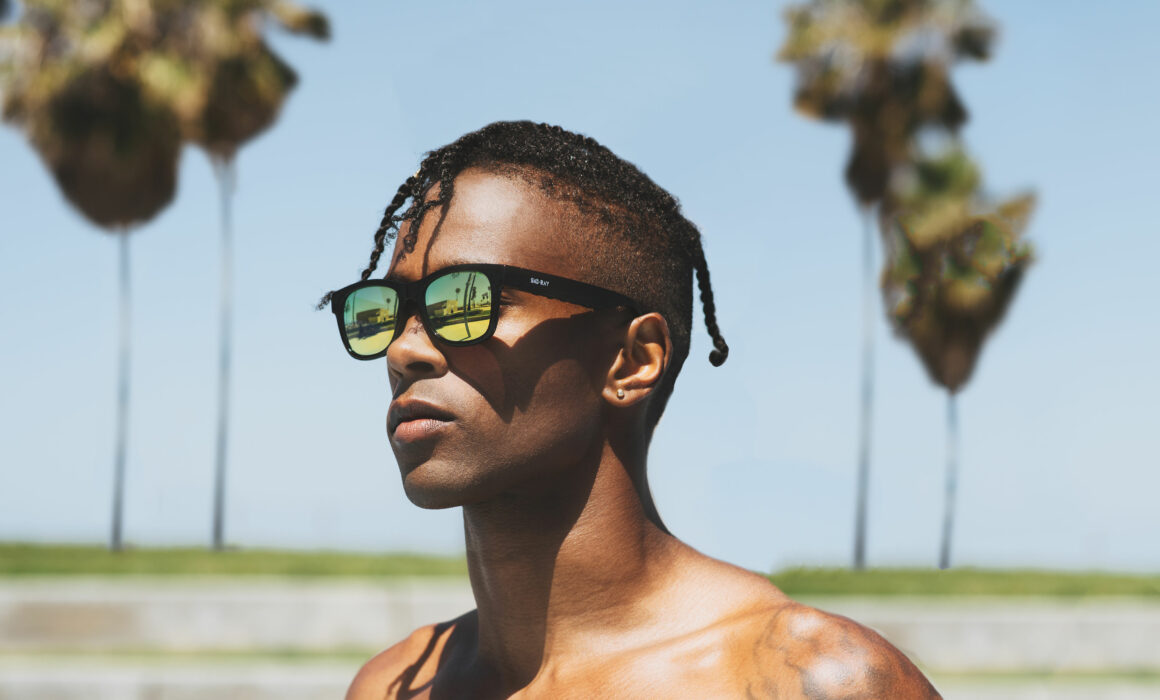 Los Angeles Makeup Artist | International Sunglasses Campaign
As a Los Angeles makeup artist I got hired by Tiger House Films commercial production company to work on an international sunglasses photo + video campaign. We worked on this shoot during 2 days around Venice beach in Los Angeles, CA.
An international sunglasses brand reached out to Tiger House Films in Los Angeles from Sweden to create a commercial for their new line of bone-conduction bluetooth audio eyewear. Their goal was to create lots of excitement around the new product with a Venice Beach-themed commercial with a colorful Instagram aesthetic.
Tiger House Films advertising agency in Los Angeles hired instagram models and skaters to act and model in this high energy production centered around the Venice Beach culture. Shot in conjunction with brand testimonials on the Venice boardwalk and a campaign style photoshoot, THF commercial production included skating, basketball, a pool party and focused vfx on the groundbreaking technology of the product.
The sunglasses brand is a new brand utilizing bone conduction audio technology to listen to your favorite music and take phone calls via Siri via wireless bluetooth. With bone conduction headphones perceptions of the outside world are not blocked. Bone conduction allows the wearer to hear with open ears to the surroundings. Sound is transmitted through the skull into inner ear rather than through the air, therefore the need for traditional earbuds had been eradicated. With this new technology, my job as an Los Angeles makeup artist was to focus on keeping the models vibe cool.
CREDITS:
Agency: Tiger House Films
Production Companies: Tiger House Films (USA)
Director: Jason Kent Carpenter
DP: Jason Kent Carpenter
Creative Coordinator/ HMUA: Luca Buzas