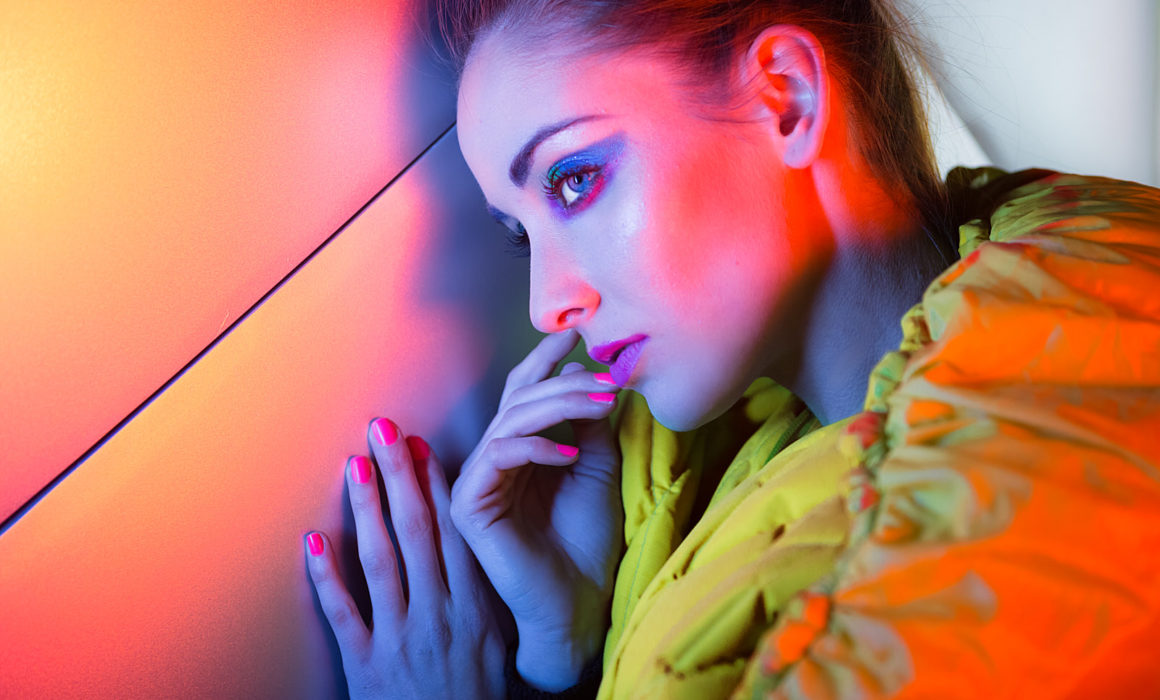 Instagram Makeup Artist and Stylist | Shanghai The Neon City
As an Instagram makeup artist, it is always challenging for me to create different looks that catch the eye of the internet audience. This project was one of the special ones that got viral attention. We called it the Shanghai Neon. With makeup and styling alone, you can do so much to get the look and feel you are going for. In Shanghai, the locations were already incredible and we just had to bring our imagination. As an Instagram makeup artist and stylist, I love to bring in projects with futuristic elements.
I created the Instagram makeup and hairstyle looks for this project with a really futuristic vibe inspired by Blade Runner. From the clunky, utilitarian vehicles on the streets to the hulking mega towers that dominate the skyline, Shanghai is a city that's both a vision of the future and grounded in the modern-day. I used blue color neon eye shadows and matched with purple underline eye shadow and pink lipstick. We painted the model's nails a neon color as well to get the full look.
For wardrobe styling, we were going for an ultra-modern look so we used MONCLER down-filled jackets. The women's Moncler jackets are athletic and have a street-inspired design. Modish urban shapes are fashioned from high-tech materials and down padding for an aesthetic that is as eye-catching on the streets and in the final pictures. I am very excited to have achieved our final vision for this project.
I always post about style and beauty trends on Instagram, please visit my Los Angeles Instagram makeup artist page here: https://www.instagram.com/lucabuzas/
To see more of my work please visit my portfolio page here: https://lucabuzas.com/porfolio-2/
Dear Velvet is a diary of style, creativity and wanderlust writing constantly amazing blogs about my work, visit their website here: https://dearvelvet.com/style/shanghai-neon/