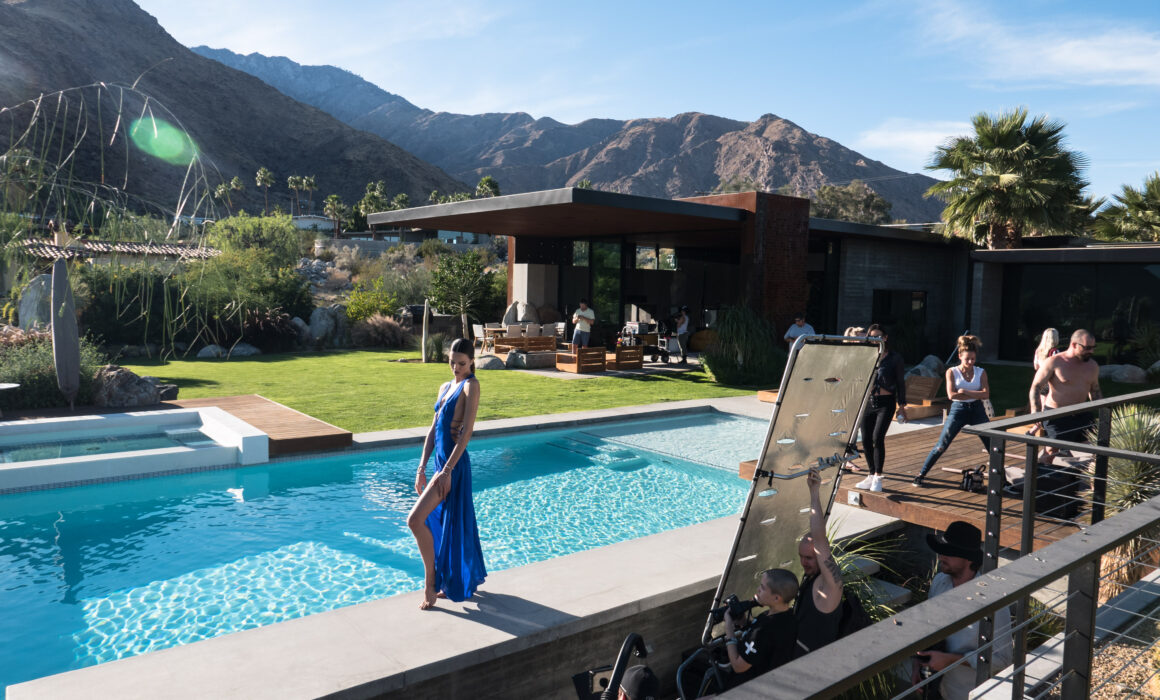 Wardrobe Stylist in Los Angeles | IKARIA Resort Wear Behind the Scenes
As a wardrobe stylist in Los Angeles, I got hired by Tiger House Films production company to work on an international resort wear photo + video campaign. We worked on this shoot for 1 day in Palm Springs, California. I love to work with fashion brands that have high-end taste in their work and ad materials.
We worked with the beautiful Brazilian model Barbara Fialho, who is best known for being associated with Victoria's Secret for many years. She is a Brazilian fashion model. She was born in the city of Montes Claros, Minas Gerais and started her modeling career at the age of 15. Barbara has graced renowned fashion weeks. She has worked with some of the most prestigious designers, photographers and publications in fashion.
The owner of Ikaria Resort Wear had a clear vision of what she wanted to express with this collection so I had to follow the guidelines and as a wardrobe stylist in Los Angeles, I had to make sure that we capture every single piece of dresses in this spring-summer collection. Since we were shooting in conjunction with photo and video we kept our schedule very tight to capture everything. This collection was inspired by the old Hollywood glamour with a Cuban flair that can be felt throughout the ethereal luxe 100% Silk 20-piece collection, designed to effortlessly transition from beach to dinner to the red carpet.
I had a great time working with Ikaria Resort Wear and Tiger House Films team as a wardrobe stylist and hope to create a lasting business relationship with them for the future.
You can read more about Ikaria Resort Wear here: https://thefoxmagazine.com/fashion/ikaria-resort-wear-introduces-limited-edition-collection/
CREDITS:
Client: Ikaria Resort Wear
Agency: Tiger House Films
Production Company: Tiger House Films
Video Director: Jason Kent Carpenter
Production Coordinator + Wardrobe Stylist: Luca Buzas
Assistant Camera: Robin Pabello
BTS Video: Ben Gabriel Shultz
Photography Team / Casting: Melis+Dainon
Model: Barbara Fialho
Makeup Artist: Carissa Ferreri
Hair Stylist:  Michael Kanyon