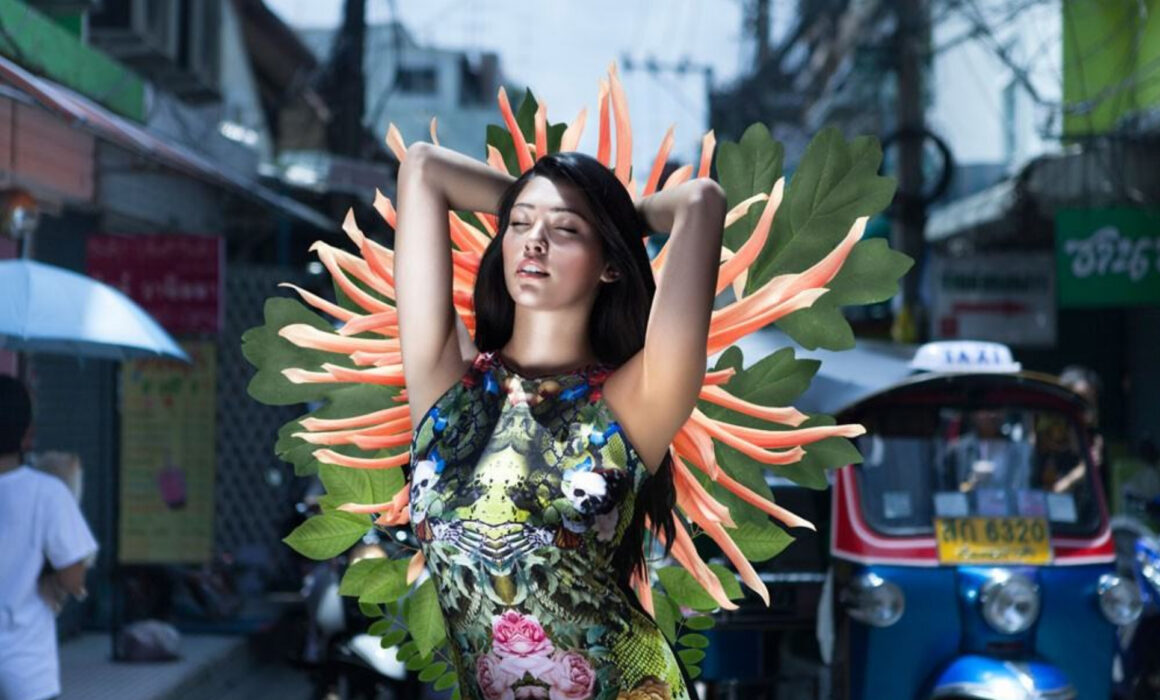 Vacation Stylist in Los Angeles | 'Wonder Anatomie Wild' Editorial by Dear Velvet
As a vacation stylist in Los Angeles, I love to travel for work. I had the luck of working with the photographer, O. Dressen in Bangkok, Thailand, and to style an editorial for Dear Velvet online magazine.
Being a vacation stylist in, for this editorial I borrowed the looks from Wonder Anatomie. Dear Velvet stated, "Wonder Anatomie's new Spring Summer Collection has reached into our hearts and left us breathless. As ever, designer Pop's eclectic aesthetic and collaging tactics are brilliant, but this time it's the colors that wow. Bright, jungle prints, and clashes of fauna and flora abound. Colour throbs and dazzles. The whole thing is genius. "
Our models were represented by AREA, AREA Management is an Industry Leading Model Management Agency based in Bangkok, Thailand. Their unique vision and commitment to professionalism and excellence in their work have made them one of the most trusted and respected model management agencies in the world. As a boutique-style agency, they maintain a constantly updated roster of carefully selected and specialized models.
I had a great time working with Dear Velvet and Olivier Dressen as a vacation stylist in Los Angeles and hope to collaborate with them in the future. Here you can take a look at the editorial: https://dearvelvet.com/style/wonder-anatomie-wild/
My job as a vacation stylist is very similar to personal styling, I have to find always the look that matches the season, event, and to the person, I'm styling.
I constantly post about fashion styling trends, please visit my vacation stylist in Los Angeles page here: https://www.instagram.com/lucabuzas/
To see more of my work please visit my portfolio page here: https://lucabuzas.com/porfolio-2/
CREDITS:
Photographer: O. Dressen
Models : Gigi Angelini and Zianna Zainal / Area Management
Wardrobe Stylist and Hair-makeup:  Luca Buzas
Designer:  Wonder Anatomie
Production & Retouching: www.studiosupreme.be
Location: Bangkok, Thailand