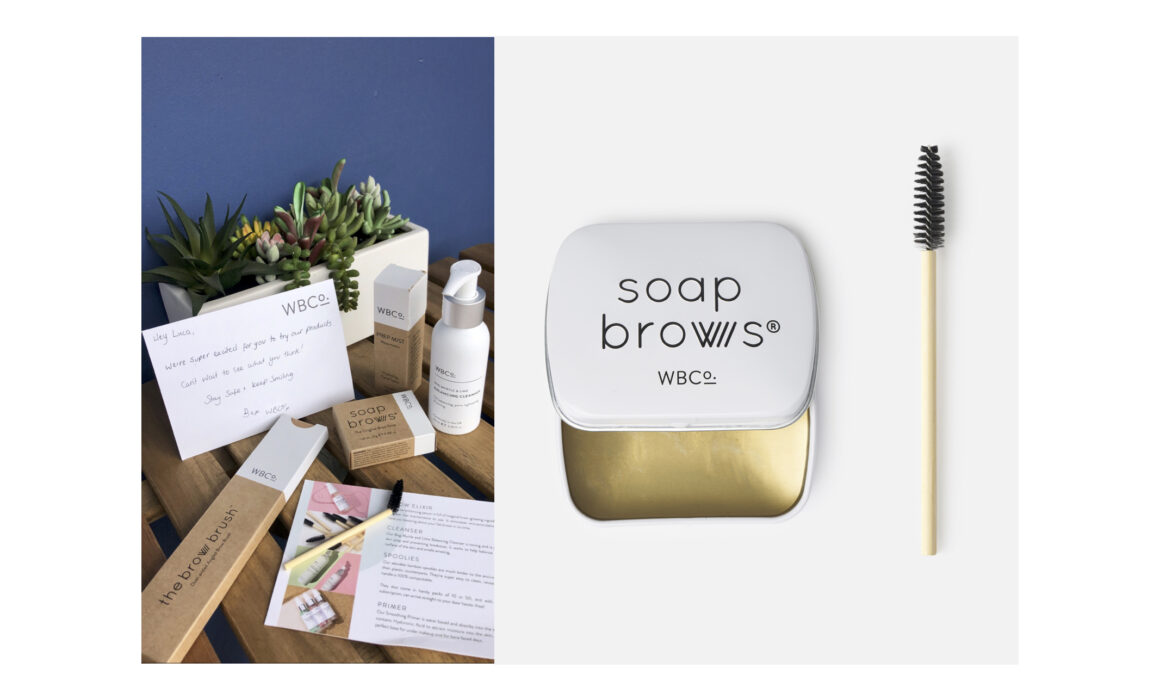 Celebrity Makeup Artist in LA | Partnering with West Barn Co.
As a celebrity makeup artist in LA, I collaborated with West Barn Co., an original brow soap product company. They produce cruelty-free and organic products that are loved by professional makeup artists.
About West Barn Co. and their award-winning products: Soap Brows has been hailed as the best brow styling product by many professionals and with its stellar styling power, gentle moisturizing ingredients, and portable packaging.
The soap brows hack went viral for full, fluffy brows that stay in place all. All you need is a West Barn Co. soap brow, a disposable spoolie brush, and some water or setting spray. Just wet your brush and lightly drag it across the soap. My clients love it when I create this eyebrow look.

Eyebrows have been in the spotlight more than ever in 2020 and for good reason. Well-groomed brows act to frame the eyes and highlight your best features. In fact, strong brows can make you look put-together on a makeup-free day. The right eyebrow shape can brighten your appearance and make you look more youthful. The trick to finding the best brow for your face is to first figure out your face shape, decide what brow color suits you best, and decide what features you want to highlight the most.
I had a wonderful time collaborating with West Barn Co. as a celebrity makeup artist in LA, I hope to create a long-lasting relationship with them in the future. Working with an outstanding makeup brand such as West Barn Co. is truly improved my abilities to provide the best for my clients.