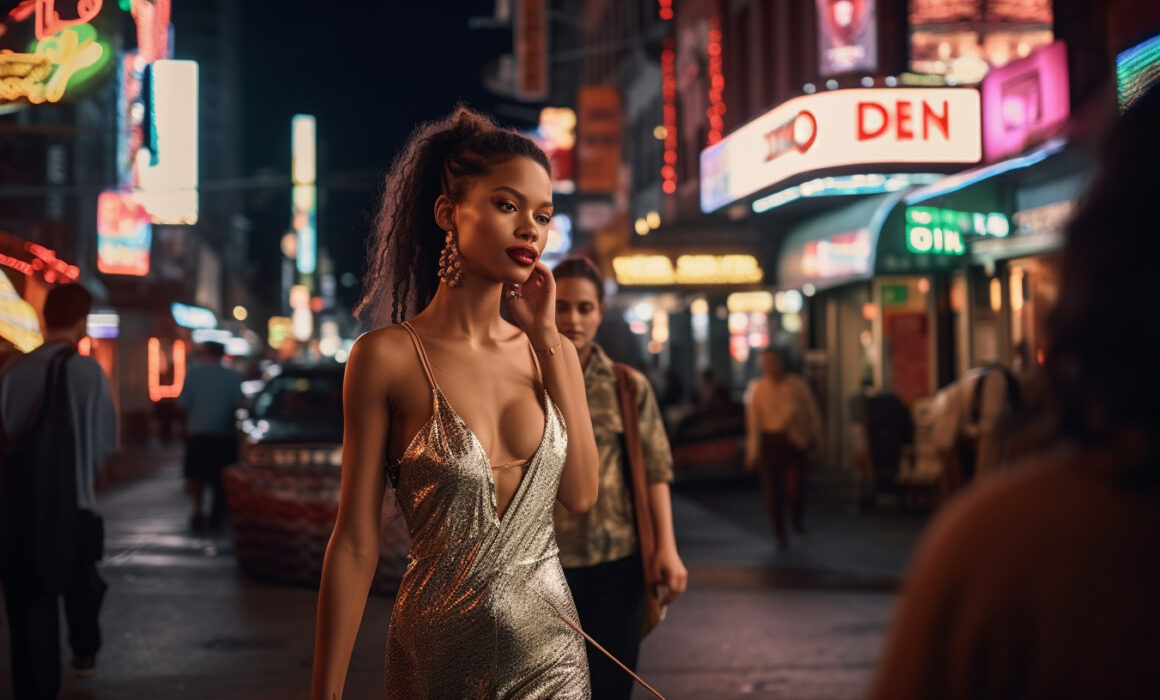 Los Angeles AI Visual Stylist | AI Fashion Shoot Concept
As a Los Angeles AI visual stylist, I created a high end luxury fashion shoot concept digitally. Artificial intelligence (AI) has come a long way in recent years, and its impact can be seen across various industries.
The fashion industry is no exception, as AI is revolutionizing the way fashion shoots are conducted. AI fashion shoots have gained popularity due to their efficiency and precision, enabling fashion brands to produce high-quality images in less time and at lower costs.
My concept was creating a busy Manhattan city environment with beautiful top female models wearing sparkling dresses with neon lights surrounding them. New York city is a fashion capital and I love to utilize the city for any fashion shoot I'm working on. AI fashion shoots are changing the fashion industry by offering a cost-effective, efficient, and sustainable alternative to traditional fashion shoots and making it possible to create a shoot in NYC.
One of the benefits of AI fashion shoots and creating different concepts is their ability to reduce costs and save time. Traditional fashion shoots can be expensive, involving multiple staff members, equipment, and time. However, AI fashion shoots require minimal human intervention, reducing the need for staff and equipment. This makes them a cost-effective alternative for brands looking to produce high-quality images on a budget.
I had a wonderful time working with new AI Artificial intelligence programs as a Los Angeles AI visual stylist and hope to continue creating more for the future. As a remote AI fashion stylist it is important to me to stay up to date on the current trends.