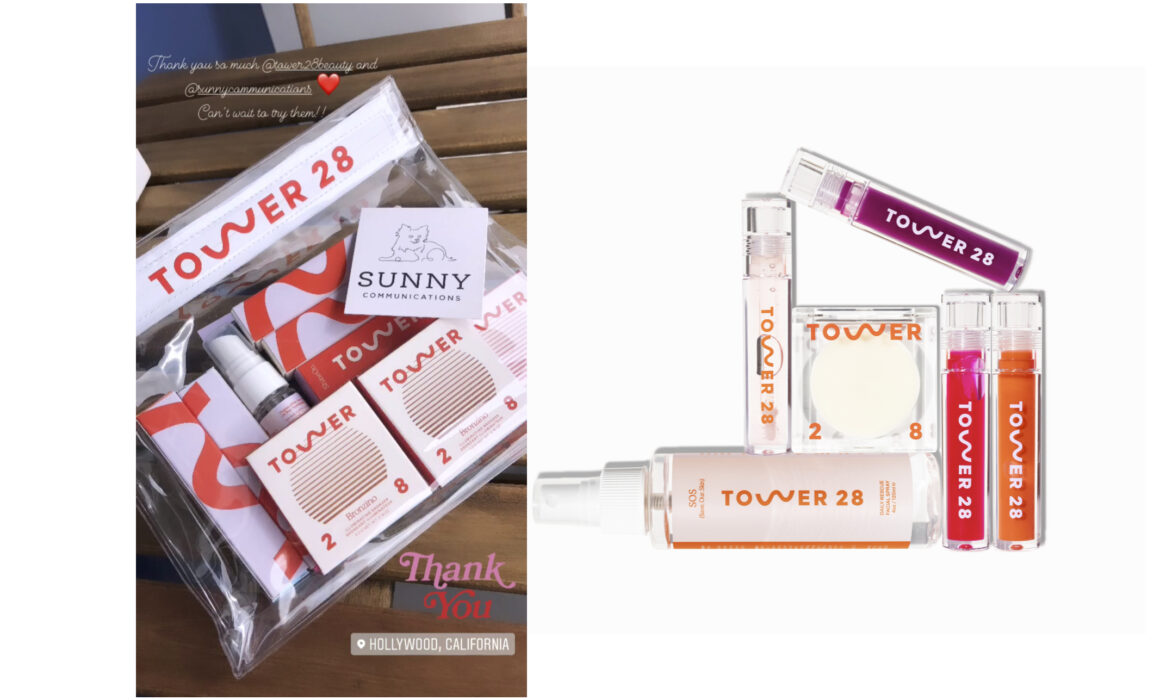 Los Angeles Beauty Makeup Artist | Collaboration with Tower28
As a Los Angeles beauty makeup artist, I collaborated with Tower28, a clean, non-toxic makeup designed for sensitive skin to your beauty routine. Their products are made with non-toxic, non-irritating, good-for-you ingredients that you can pronounce. No fillers. No fragrances. No animal by-products. They're just here to make some high-performance beauty products with a side of Good Clean Fun!

Being a beauty makeup artist I work on many different sets. As a professional makeup artist, I am responsible for creating unique makeup looks and inspiring confidence in my clients. Creativity is the one variable across all makeup artistry professions. Each individual looks has a purpose, and it has to match the brand, film / commercial set, or individual client I'm working with.
There are so many beauty brands out there and nowadays it is hard to find a great one. I love the fact that Tower28 team is comprised of longtime beauty industry vets, makeup junkies, and skincare fanatics – which means they know good beauty products.

Sunny Communications represents Tower28. Sunny Communications offer Product Placement on television and film, and makeup artist, hair stylist and celebrity product seeding, and Awards Season Sponsorship Negotiation. From influencers to cosmetics and skin care lines, they utilize authentic storytelling to get their clients' message in front of a global audience.