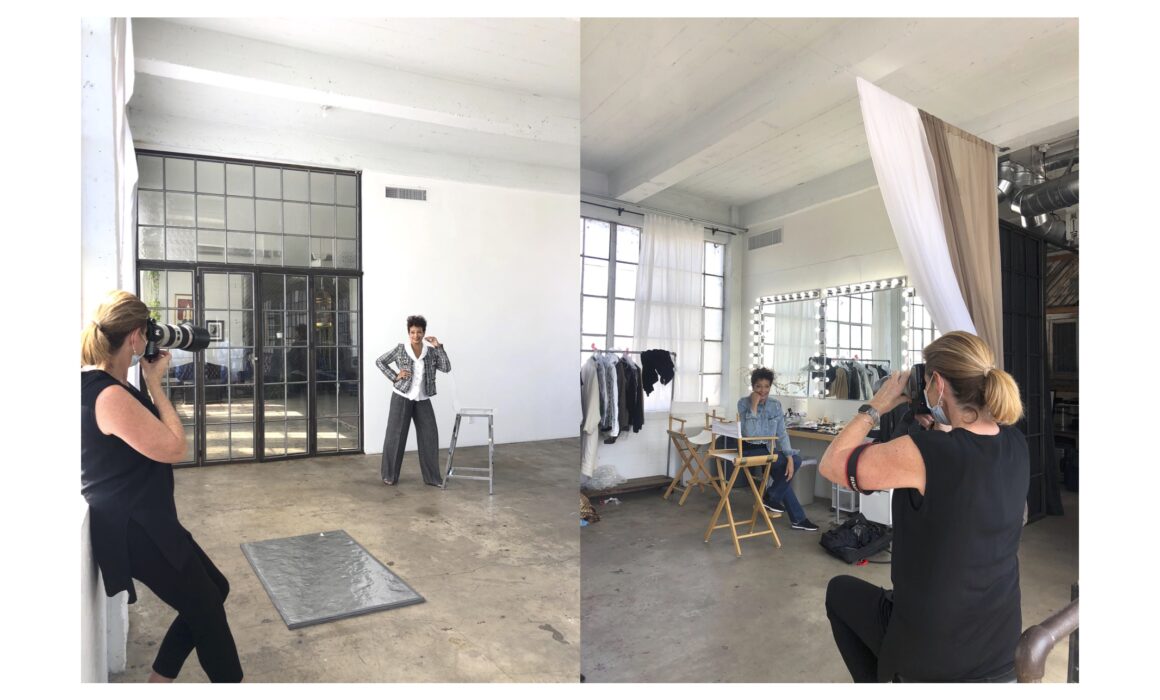 Personal Stylist in Los Angeles | Studio Shoot with Gay Thomas Wilson
As a wardrobe stylist in Los Angeles, I've had the opportunity to work with Gay Thomas Wilson on her studio shoot in Downtown LA, at Loft 1923. The portrait photographer was Lesley Bohm, her mission in her business is to help leaders make an impact by elevating their brand with the highest quality photos. She is a photographer with years of experience working with clients to bring out their strengths and authenticity in photographs.

On set, wardrobe stylists are responsible for making the outfit look its best for the production. Whether I'm working on a film, a television commercial, a reality show, photoshoot, tv show, or prime time television, as a film wardrobe stylist, I must get the look and feel of the clothing needed for the production that I'm working on.
Gay Thomas Wilson has the unique ability to motivate and inspire; her authenticity compels you to explore more deeply, dream bigger, and reach higher! She is also an actress and producer, known for Boys and Girls (2000), Love Don't Cost a Thing (2003), and Homicide: Life on the Street (1993).
Gay Thomas Wilson's makeup artist on this shoot was Fran Cooper. Fran Cooper is one of LA's most talented makeup artists who has worked with A-listers and Super Models such as Cindy Crawford, Amber Valetta, Rebecca Romijn, Diane Kruger, and most notably, Janet Jackson. Cooper has been Janet's personal MUA for the past 5 yrs and is a big fan of Temptu.
I had a wonderful time working with Gay Thomas Wilson and Lesley Bohm as a wardrobe stylist in Los Angeles, I hope to create a long-lasting relationship with them for the future.
I constantly post about fashion styling trends, please visit my wardrobe stylist in Los Angeles page here: https://www.instagram.com/lucabuzas/
To see more of my work please visit my portfolio page here: https://lucabuzas.com/porfolio-2/