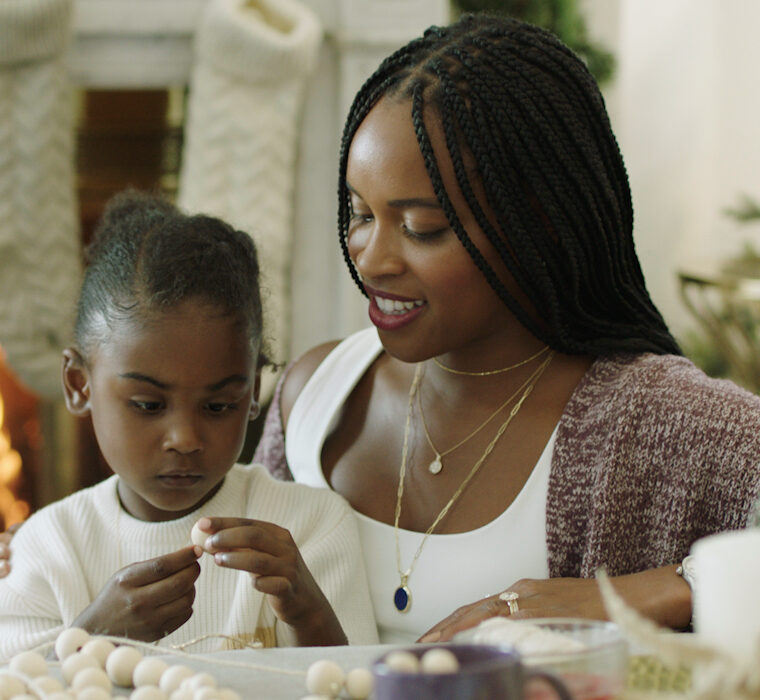 Ben Bridge Holiday Campaign | Commercial Stylist
As a commercial stylist, I had the luck of working with Ben Bridge on their 2022 holiday campaign. The commercial was produced by Tiger House Films in Seattle, Washington.
About Ben Bridge: Ben Bridge Jeweler is a high-end American jewelry retailer that sells engagement rings, diamonds and watches, including Rolex, among other luxury product and is currently owned by Warren Buffett's Berkshire Hathaway.
Here are the not-so-official rules of pairing necklaces with an outfit to look your best:
Minimal necklaces and fine silver or gold chains can pair with most shirts. Wear these with a t-shirt, or a v-cut if you want to show off your clavicle.
Solid shirts and plain tops can always use a necklace to add definition and create interest.
High necklines (like a turtleneck, collared shirt, or mock neck) benefit from statement or layered necklaces.
If you're wearing a flowy or loose shirt, use a necklace to give your body definition, and prevent the shirt from overwhelming your body.
About Tiger House Films: Founded in 2011 by producer / director Jason Kent Carpenter, Tiger House Films is a dynamic, multi-award winning full-service commercial and brand media production company headquartered in Los Angeles, CA, known for it's vibrant, modern aesthetic.
I had an amazing time working with Ben Bridge and Tiger House Films as a Los Angeles commercial stylist, I hope to create a long-lasting relationship with them in the future.
I constantly post about wardrobe styling trends, please visit my commercial stylist page here: https://www.instagram.com/lucabuzas/
To see more of my work please visit my portfolio page here: https://lucabuzas.com/porfolio-2/
Credits:
Prod: @tigerhousefilms
Dir / DP / Edit: @jasonkentcarpenter
Co-DP / Lighting: @marcusxsotelo
LA Stylist: @lucabuzas
SEA Stylist: @kymmernst
Ward Asst: Janessa Jayne
Prod Design: @cmdrwest
1st AC: @coburnerskine
Gaffer: @olympic_studios
PA: @_dianaejacobs_
Talent: @melmel0816 @nicoleeremy @notfamousnick