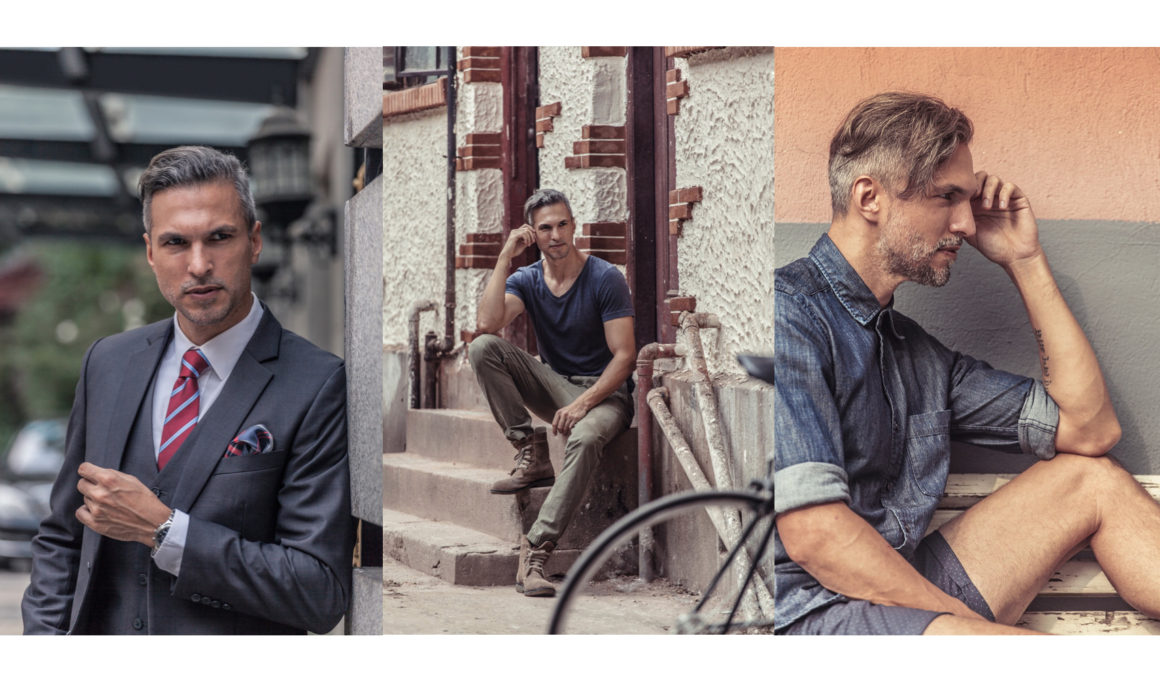 Los Angeles Personal Stylist | Menswear Business Casual Look
As a Los Angeles personal stylist, I love to work with individuals who have an eye for luxury and trendy clothes. I styled Ashok, a Shanghai-based fashion model during our collaboration. His style is sophisticated and modern, I just had to coordinate his wardrobe looks during our photoshoot.
By definition, a menswear business casual look is a style that's not quite as formal as traditional office wear, but nevertheless still created to render a professional or business-like impression. Naturally, that leaves plenty of room for interpretation. Not helping is the inclusion of the word "casual", which historically imparts visions of men in Hawaiian t-shirts, shorts, and sandals. To that we would say: just go ahead and try wearing truly casual wardrobe to the office on a regular workday and see how far it gets you. In other words, business casual is still far more "business" than it is "casual", and that's absolutely a good thing.
As a personal stylist, I styled Ashok in 3 different looks. The first one was a formal modern man's suit, the second was a street style and the third look a full-on jeans outfit. Personal stylists help clients achieve their desired looks by aiding them in the selection of personal style items, such as clothes, shoes, and accessories. Sometimes these services extend even further than clothing selection; personal stylists can also work with home decoration or advising hair and makeup looks.
I had a great time working with Ashok as a Los Angeles personal stylist and hope to collaborate with him in the future.
I constantly post about fashion styling trends, please visit my Los Angeles personal stylist page here: https://www.instagram.com/lucabuzas/
To see more of my work please visit my portfolio page here: https://lucabuzas.com/porfolio-2/