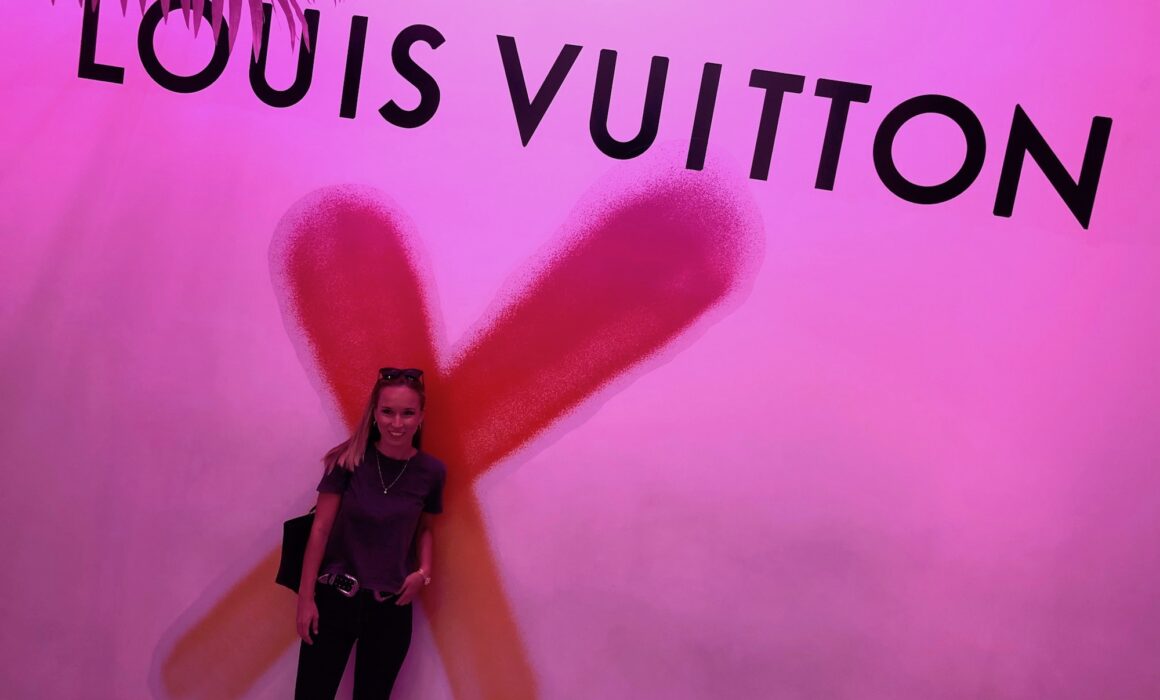 Beverly Hills Personal Shopper | Louis Vuitton X Exhibition
As a Beverly Hills personal shopper, I love to attend events and exhibitions. In 2019, I had the luck of visiting the Louis Vuitton X Exhibition in Beverly Hills, California.
Louis Vuitton has created an exhibition in Los Angeles, CA that showcases its collaborations with leading artists over the past 160 years, complete with custom bags and a tropical pop-up shop. The Louis Vuitton X exhibition at the 468 North Rodeo Drive building in Beverly Hills contained 180 items from the French fashion house's archive.
Being a personal stylist in Beverly Hills, I help my clients to achieve their desired looks for everyday life, red carpet events, etc by aiding them in the selection of personal style items, such as clothes, shoes, accessories and advising on their hair-makeup styles. Some of my clients prefer to shop together, while some want I shop for them. Usually, I identify my client's tastes, activities, body type, and desired image in order to tailor a look to each client's needs.

Shopping in high-end stores such as Louis Vuitton is definitely one of my favorite stops on my personal styling days. Louis Vuitton introduced some of the most famous bags in the world, such as the Speedy Bag and the Neverfull Tote. At this exhibition, we had the pleasure of checking out these iconic pieces in 10 vibrantly colored rooms. Included in the exhibition are six Louis Vuitton Monogram leather duffle bags that have been reinterpreted by renowned artists and designers.
I had a great time attending the Louis Vuitton X Exhibition as a Beverly Hills personal shopper and hope to collaborate with them in the future.
I constantly post about fashion styling trends, please visit my Beverly Hills personal shopper page here: https://www.instagram.com/lucabuzas/
To see more of my work please visit my portfolio page here: https://lucabuzas.com/porfolio-2/