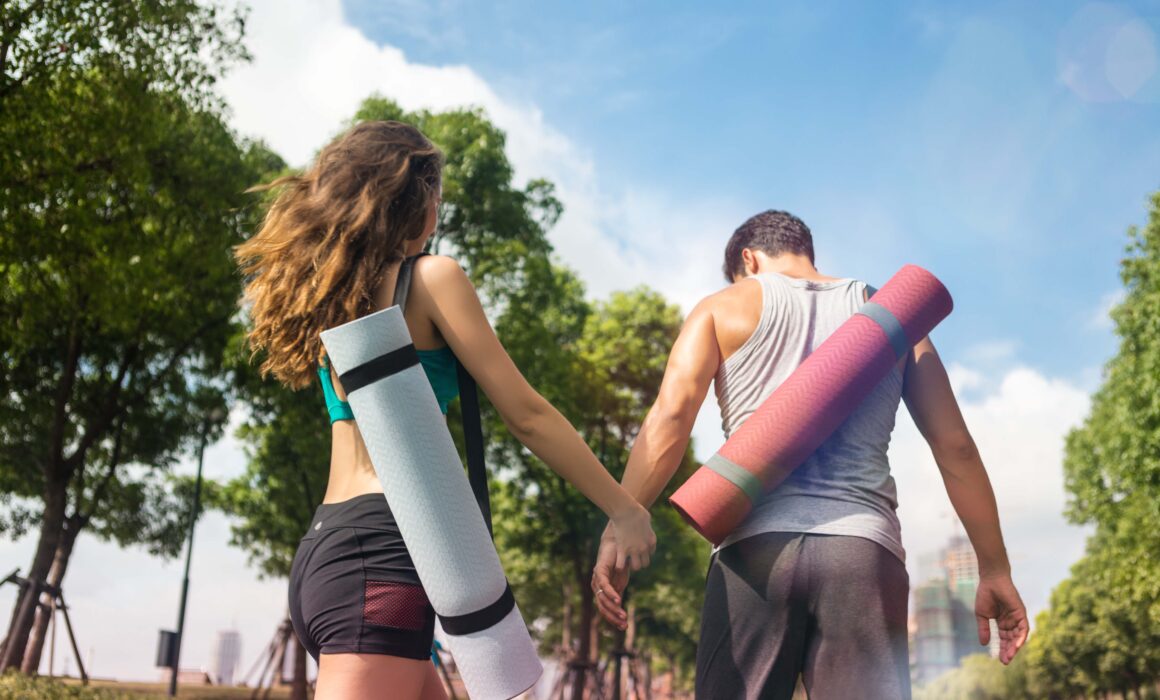 Activewear Wardrobe Stylist in Los Angeles | Higher Line Photoshoot
As an activewear wardrobe stylist in Los Angeles, I had the luck working with Higher Line, a premium eco-friendly yoga mat company, their mats custom-designed for mindful practice. Made to support the gentlest yoga asana to the most athletic high-intensity bodyweight training.
Being an activewear wardrobe stylist in Los Angeles, I styled Anya Shendrik and Ashok Zaman, the founders of Higher Line, and selected for them multiple wardrobe looks. I advised them which activewear brands will fit them for this photoshoot and communicate with them on trends, clothing styles, colors, and make-up matching to their brand.
Activewear and athleisure are taking over the fashion industry and more and more of us are opting to wear comfortable, stylish women's fitness clothing as everyday casual wear. When it comes to yoga tops for women, a loose flowing yoga top is the queen. Layered over a stylish sports bra or crop top and vest, a loose yoga top will create effortless style and a cool, casual look. Don't forget about black leggings/shorts they should be a staple of every woman's wardrobe.
About Higher Line: With many years of experience between them as practitioners of yoga, fitness, and meditation, Higher Line began as the search for the perfect yoga mat, one that could complement all their practices. A mat that's durable, easy to clean, and a good choice both for the health of one's personal practice space as well as the environment as a whole. Their years of experience with substandard mats proved that this is not so easy to find.
I had a great time working with Higher Line as an activewear wardrobe stylist and hope to create a lasting business relationship with them for the future.
CREDITS:
Client: Higher Line
Production Company: Studio Supreme
Wardrobe / Fashion Stylist: Luca Buzas