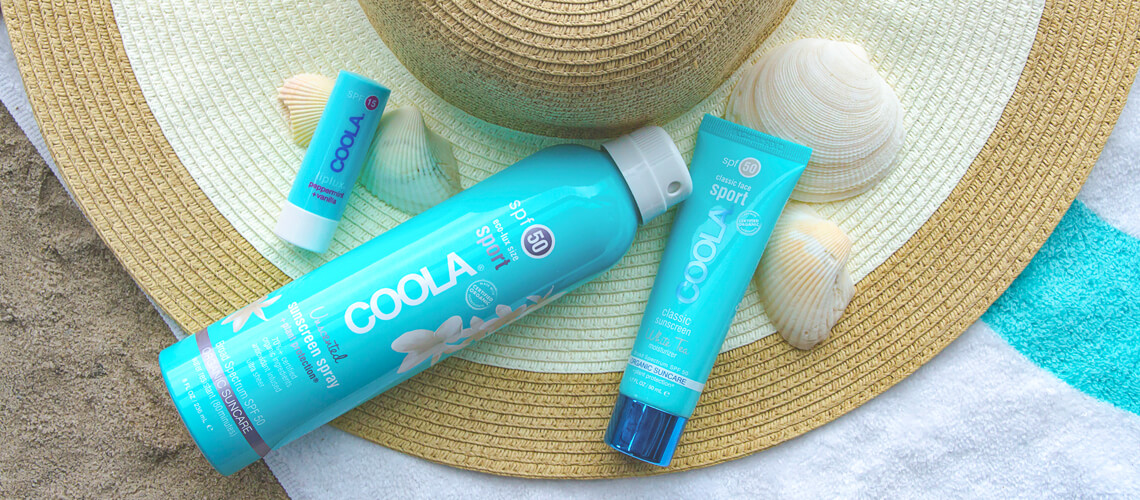 Los Angeles Makeup Artist | COOLA Suncare Collaboration
As a Los Angeles makeup artist, I collaborated with COOLA, a wide range of organic and healthy sunscreen & skincare essentials. Sunscreen is the most important skincare product you can ever use.
A Broad Spectrum or Full Spectrum sunscreen protects your skin from the damaging exposure of the sun's ultraviolet radiation. There are two types of ultraviolet (UV) light, UVA and UVB.
UVA rays penetrate into the skin's dermis prematurely aging the skin causing it to wrinkle and develop brown age spots.
UVB rays can burn the skin, they vary in intensity depending on the season, location, and time of day.
Using sunscreen daily, even when it is cloudy or raining, dramatically decreases your risk of developing skin cancer, keeps you looking young, and keeps your skin tone even. Even if you don't burn easily, wearing sunscreen is still important.
COOLA is passionate about creating beautiful product experiences that embody a happy, healthy lifestyle. They believe that clean beauty should feel as good as it is healthy, which is why they're on a quest to develop organic products you'll love wearing every day.
Thankfully with many years of experience, I have my makeup kit fully equipped for every project. With the support of COOLA, I can have my suncare products fully stocked. Their products are great, I love to use them!