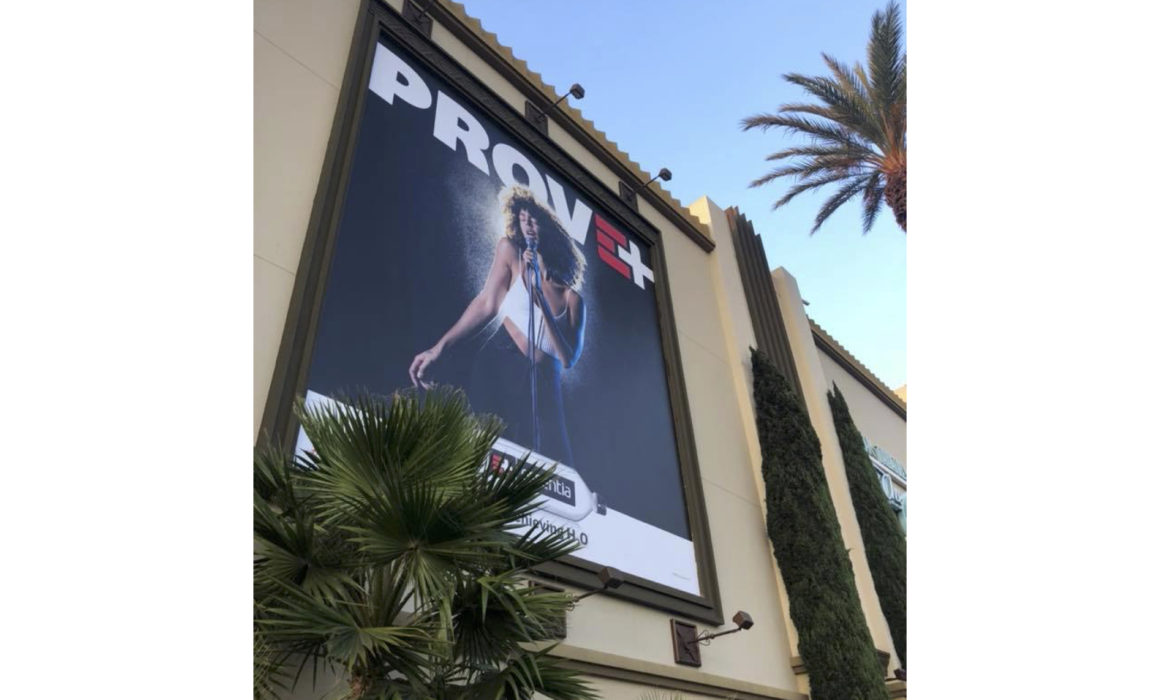 Celebrity Makeup Artist Los Angeles | Essentia Billboard
Being a celebrity makeup artist Los Angeles has some totally fun perks. The other day I was at the Grove, and the advertisement I worked on appeared on the billboard! This is one of the projects I had fun working on, and what I am proud of, is that this particular campaign I did with Essentia called the Overachievers Nation was marketed heavily throughout the United States. We shot with the celebrity singer and songwriter, Arlissa, who flew all the way from London. She looked gorgeous in the advertisement.
My goal is to keep the consistent work I am getting as a celebrity stylist and makeup artist in Los Angeles who works with video shoots for big brands. For this campaign, I worked with STORIES International which is a trusted agency and commercial production company from Los Angeles. They have handled campaigns for well-known companies such as Sony, Subaru, KFC, IKEA, etc. STORIES International has a long list of clients on their website. The Overachievers Nations is directed by the talented Austin Will, who has done works for Puma, Nike, and other active lifestyle related campaigns.
The campaign took us one day to shoot. We did the production at Hotel Cafe which is a Hollywood club. I was excited to get my hands on the job to shoot on that day. I did the celebrity stylist tasks first and we started choosing pieces for Arlissa's wardrobe. She was fun to style because she got the unique, fit and gorgeous look perfect for the Essentia brand.
After taking care of her wardrobe, we immediately proceeded to Arlissa's makeup. For her makeup, we chose the natural look. The concept of the video is centered on what she does, that is why we want her to look as natural and comfortable as she regularly does. I really liked working on the look because she seemed effortlessly stunning in the photos, especially when I saw the ad on the billboard.
The advertisement was also shown on different platforms all over the United States. It was seen in print, online and billboard, including that one in the premium location at the Grove, Los Angeles. I always feel delighted when I  see a campaign I worked on, especially this Overachievers Nation project. Essentia was a great company to work with. It was a pleasure completing this beautiful advertisement. If you want to have a peek of the advertisement, you can also see the video on their website.
Essentia currently provides smooth tasting alkaline bottled water and has been popular with athletes who play physically demanding sports or go through lots of energy and demanding tasks every day. These people need to replenish and refresh after their arduous workouts. Arlissa was indeed a perfect person for this ad as she performs and burns through energy very quickly on stage.
Overall, it was a memorable experience and seeing the billboard made me realize how rewarding it is to be a celebrity stylist or celebrity makeup artist. Los Angeles is a great place for this profession. You get to meet amazing people and brands, and you get to see your work shown and admired by strangers as well as the general public.