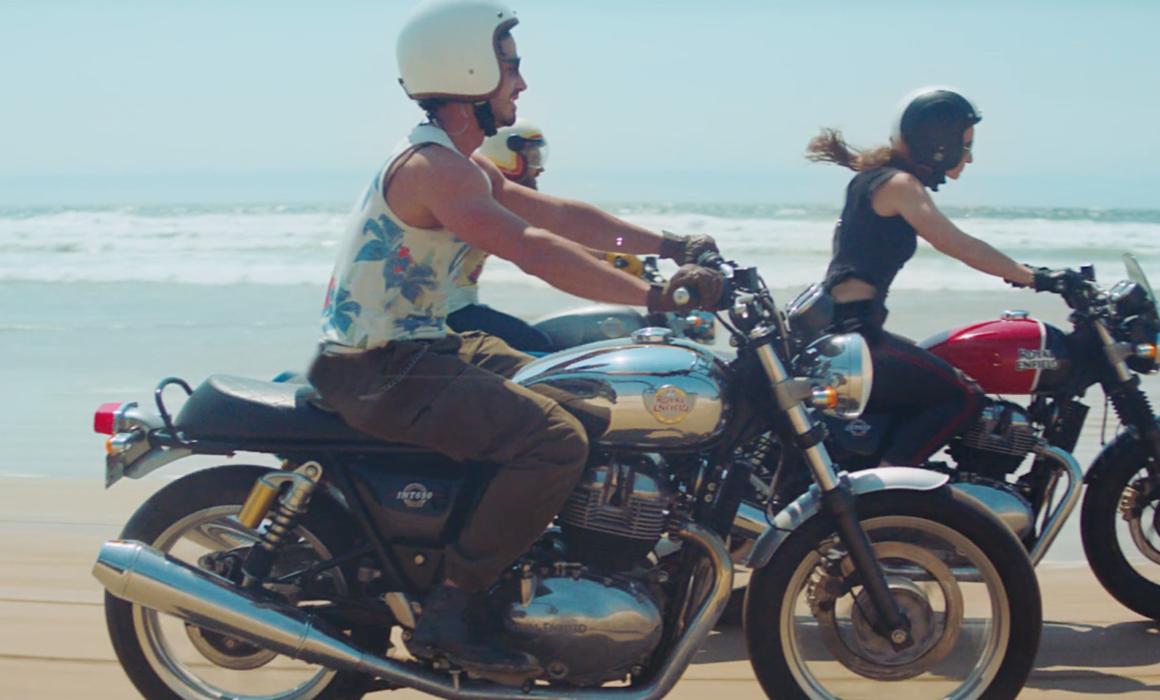 Los Angeles Creative Coordinator | Royal Enfield Interceptor Commercial
I have many different responsibilities as a Los Angeles creative coordinator such as coordinating the wardrobe, the looks for hair and makeup, and the styling in regards to the client's requests.
I've recently lent my services as a Los Angeles creative coordinator and wardrobe stylist in two commercials for Royal Enfield and Tiger House Films led a company called Storyteller.in based in Mumbai, India. Storytellers.in was founded in 2015 under the direction of Arun Gopalan. Over the last three and a half years, the company has worked on many different campaigns that have earned them some notoriety in the industry.
Tiger House Films is an award-winning commercial production located in Los Angeles founded by Jason Kent Carpenter, who also works as a freelance producer and director. The Enfield Cycle Company makes motorcycles, bicycles, lawnmowers, and stationary engines under the name Royal Enfield.
I worked on the Storytellers' first American shoot as their Creative Coordinator on a commercial shoot in Los Angeles. We shot for five days in various locations including Downtown LA, Malibu, and Pismo Beach.
My main duties on this shoot included:
Contributing to the creation of creative materials
Handling day-to-day project tracking and management with internal cross-functional teams and agency partners.
Assisting in creating and developing briefings
Becoming familiar with details of the campaigns in order to keep the team on track
Asset management (workflow/timelines), transferring between internal and external departments and ensuring timely delivery.
Since 2012, I've worked with many different clients from all around the world. When I had started my journey in Shanghai, I never could have imagined the immense amount of experience in fashion films, commercials, web and TV contents, and photoshoots that I've obtained in the last six years. Working as an L.A. creative coordinator may not be an easy task, but it's a fun one nonetheless.
To see more of my work please visit my portfolio page here: https://lucabuzas.com/porfolio-2/
To learn more about Royal Enfield please visit their website page here: https://www.royalenfield.com/