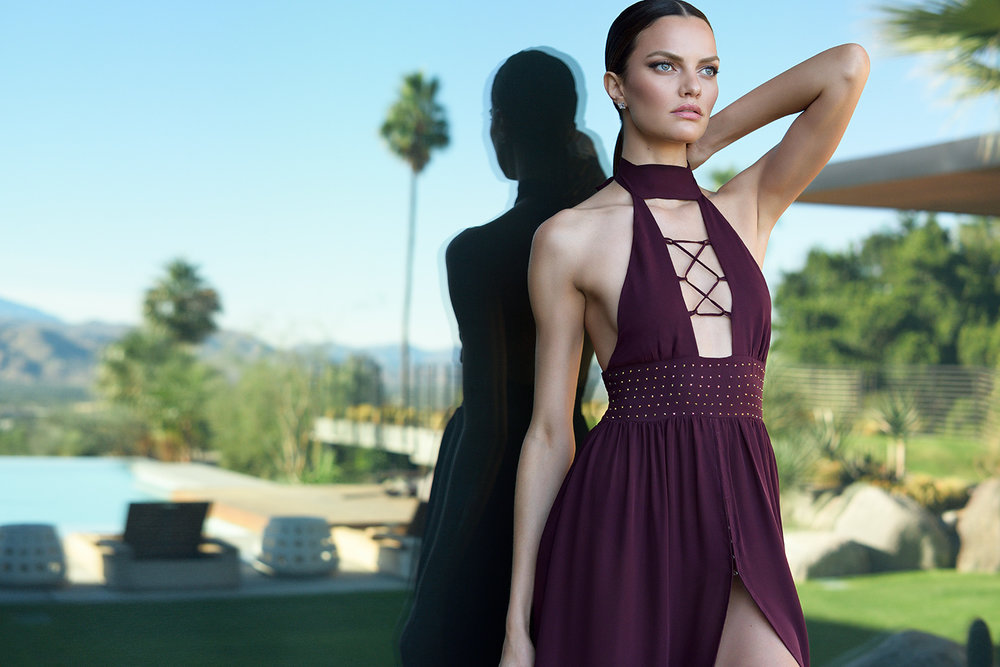 Wardrobe Supervisor in Los Angeles | Fashion shoot with Victoria's Secret Angel
As a wardrobe supervisor in Los Angeles, I had the luck working with Victoria's Secret Angel, Barbara Fialho, who is a Brazilian model and singer.
Being a wardrobe supervisor I supervise all dressers and costumers working on a production. In consultation with the client, director, photographer, and the production manager, I help to coordinate and assign dressers to specific models and locations.
In prior to our shoot with Victoria's Secret supermodel Barbara Fialho I was present at production meetings and location scouting, my primary responsibilities were to prepare everything and to decide with our team in each location which dresses are getting shot.
Barbara is stunningly beautiful and gave the camera incredible charisma. Her ability to be aware of her body and how to move for the camera allowed the creative team to work seamlessly with her. The lead designer behind the new Ikaria ready to wear collection, Leah Hulon created beautiful designs for the brand that fit the location and mood perfectly. As a creative wardrobe supervisor, I loved working in conjunction with the photo and video team.
I had a great time working with Tiger House Films and Ikaria Resort Wear as a wardrobe supervisor in Los Angeles and hope to create a lasting business relationship with them for the future.
CREDITS:
Client: Ikaria Resort Wear
Agency: Tiger House Films
Production Company: Tiger House Films
Video Director: Jason Kent Carpenter
Production Coordinator + Wardrobe Supervisor: Luca Buzas
Assistant Camera: Robin Pabello
BTS Video: Ben Gabriel Shultz
Photography Team / Casting: Melis+Dainon
Model: Barbara Fialho
Makeup Artist: Carissa Ferreri
Hair Stylist:  Michael Kanyon