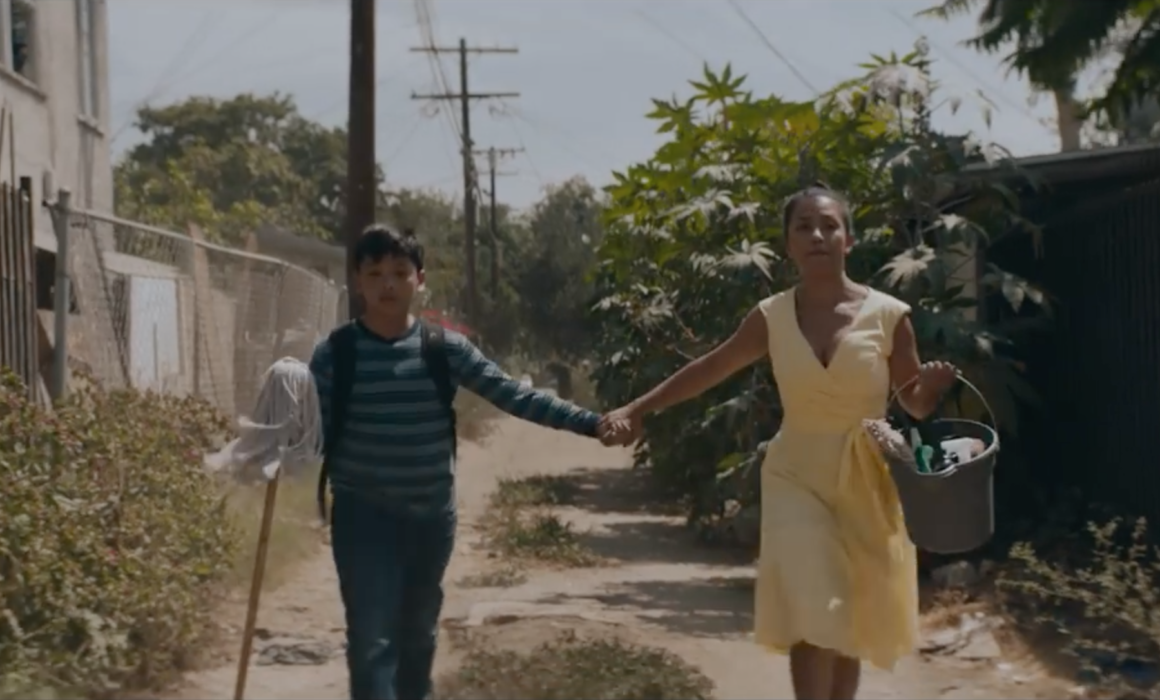 TV Advertising Wardrobe Stylist | Kevin De Leon Campaign
I collaborated with WIN ad agency as a TV advertising wardrobe stylist on their Kevin De Leon Campaign. WIN is a media agency that creates strategic campaigns for engaging audiences, driving action and creating change.
I had two actors to style on this TV advertising project. I would like to explain my process as part of making this campaign:
I got call from WIN's ad agency producer who had my contact through a recommendation. He was asking my availability as a TV advertising wardrobe stylist and makeup artist for this project, which was a political campaign spot for Kevin De Leon. After that he sent me a short brief by email and explained the plan for the shoot. Luckily, I was free on those days and had time to start immediately.
I began working on the pre-production by communicating the specific style the director was going for, which included showcasing a lower-middle class family. I received talent measurements prior to starting the production wardrobe shopping and began my rounds to find just the right color scheme and overall fit for the talent. We didn't have time for a fitting because our schedule was very tight but I was bringing wardrobe options so we could confirm talent outfits with the director on the day of the shoot.
After the shoot with WIN as a TV advertising wardrobe stylist, I had to do returns and wrap out the project. I had to take care of the accounting as well and report how much I spent from the wardrobe budget in total, to the production team.
You can find the final video and the article on Adweek : https://www.adweek.com/creativity/poignant-campaign-ad-tells-the-story-of-a-candidate-whose-family-could-have-been-separated-by-ice/
In conclusion I loved working with WIN advertising agency and hope we can continue collaborating on upcoming campaigns in the near future.
To see more of my work please visit my portfolio page here: https://lucabuzas.com/porfolio-2/
To learn more about WIN Agency's work please visit his website page here: https://www.thewincompany.com/