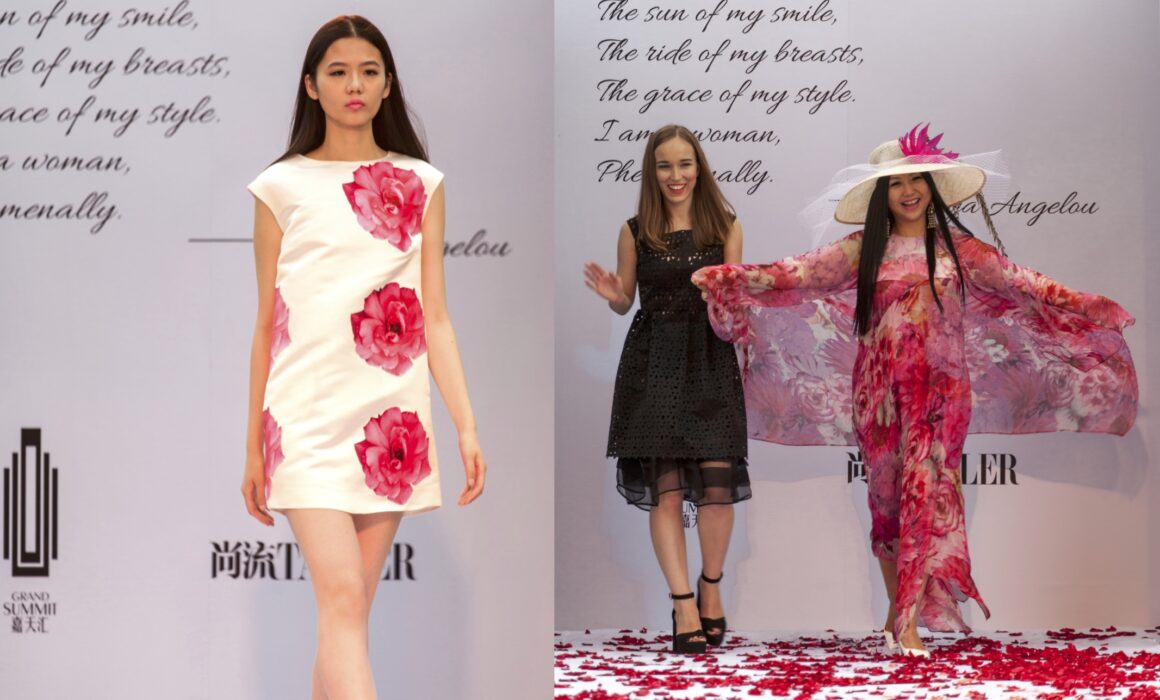 Los Angeles Fashion Director | TATLER Magazine Runway Fashion Show
Being a Los Angeles fashion director, I had the luck to work with Tatler – a legend in publishing was founded in England in 1709, and the Chinese version was launched in 2002. I designed a luxury cocktail wear collection which was showcased on a Tatler Magazine runway fashion show event in Shanghai, China, as well as in their print magazine.
As a fashion director and designer, I was in charge of the overall process of creating, styling, planning, developing and managing the rundown of the Tatler fashion show. As well as I managed our content for fashion magazines, photoshoots, websites, newspaper sections because I designed the collection so I wanted to make sure we get a lot of press and awareness for the brand.
We worked with about 12 Asian models from ESEE Model Management. Founded in 2002, ESEE model management is the leading professional model agency in China. ESEE represents a diverse collection of Chinese and foreign models across Asia.
Quantum Factory is a German operated Fashion Accelerator. Their mission is to facilitate emerging fashion designers and entrepreneurs across the globe to start their brands from zero and to succeed in their venture. Quantum Factory helped me to produce this luxury cocktail wear collection.
Tatler was first launched in Shanghai in 2002 and expanded to Beijing in 2004. In 2012, the regional editions were consolidated under one national edition, Shangliu Tatler, which is distributed to 51 cities in China.
I had a wonderful time working with Tatler and ESEE Model Management as a Los Angeles fashion director and hope to create a lasting business relationship with them for the future.
CREDITS:
Client: Tatler
Production Support: Quantum Factory
Fashion Director / Wardrobe Stylist: Luca Buzas