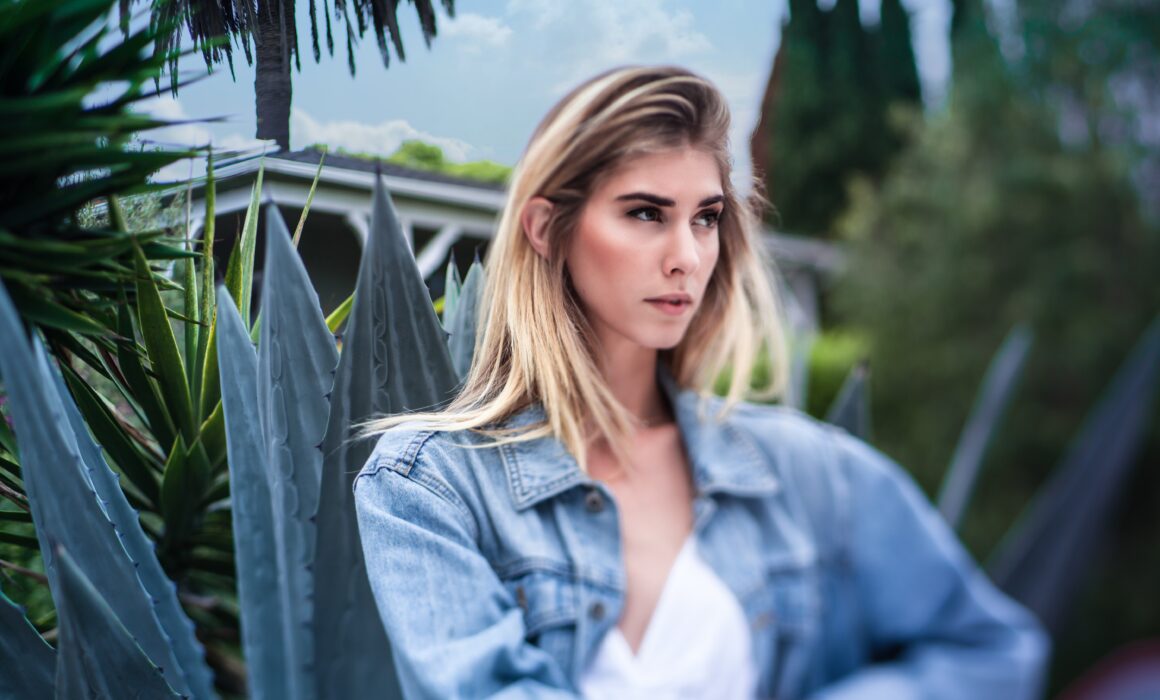 Los Angeles Freelance Makeup Artist | L.A. Easy Dear Velvet Editorial
As a Los Angeles freelance makeup artist, I've had the opportunity to work with fashion model/influencer Brianna Olenslager on an editorial shoot in Los Angeles. The fashion shoot entitled L.A. Easy has been published by Dear Velvet on their online blog.
Being a makeup artist is always exciting for me to create different looks that catch the eye of the internet audience. With makeup alone, you can do so much to get the look and feel you are going for. I always arrive at fashion shoots with a fully equipped kit of high-quality cosmetics in a wide variety of colors. Glowing/natural skin is the ultimate photo-ready secret. In this editorial, I used black eyeliner to bring out the model eyes. A little highlighter on the eyes is a super fun way to add some shine to your look. 
Dear Velvet of our shoot: All doe-eyed, with honeyed tresses, Brianna epitomizes the modern spirit of LA: sweet white dresses toughened up with denim, and hoodie and jeans made candy-striped feminine, in front of one of LA's abundant graffiti backdrops. So Venice Beach, so LA easy.
Dear Velvet is a diary of style, creativity, and wanderlust. We first connected in 2015 with the DV team and since then, they have published several amazing articles about my work.
I had a great time collaborating with Dear Velvet as a Los Angeles freelance makeup artist, I hope to create a long-lasting relationship with them for the future.
Photographer: O.H.D.
Stylist & Makeup Artist: Luca Buzas
Art Direction, Retouch & Production: Studio Supreme
Model: Brianna Olenslager
Location: Los Angeles / Venice Beach