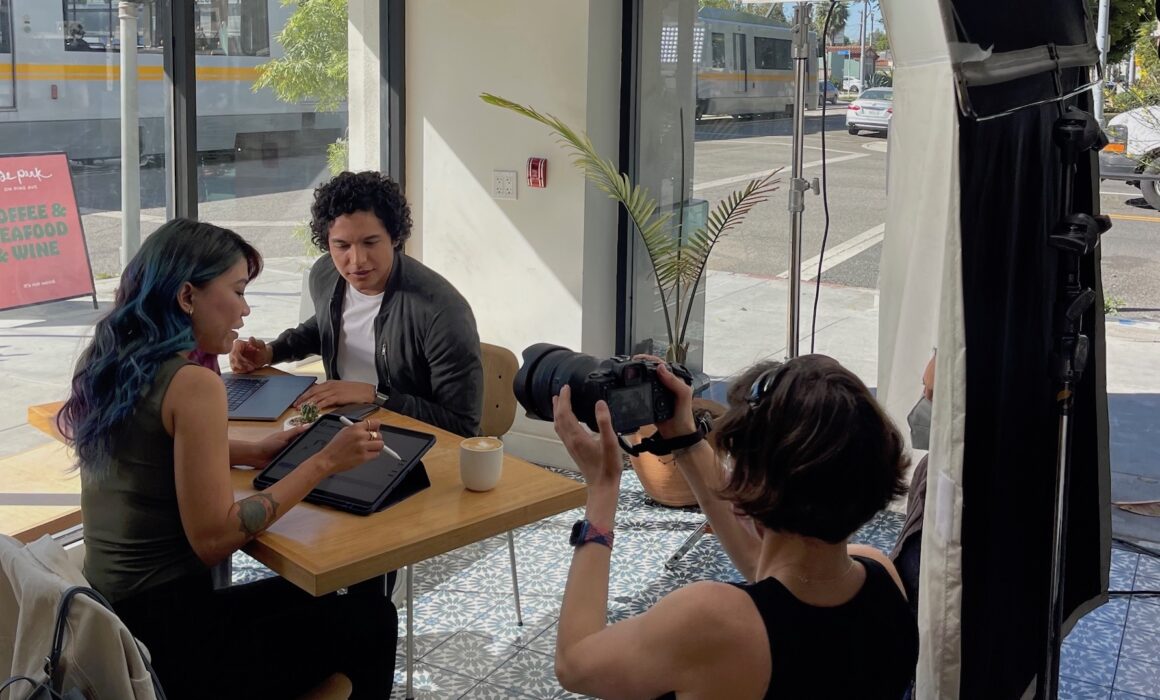 Wardrobe Stylist in LA | Crypto Photoshoot
As a wardrobe stylist in LA, I had the luck of working on a Crypto photo shoot. We were shooting for 2 days in Los Angeles, CA. The shoot was produced by Irina Logra, who was also the photographer. She is an editorial and advertising photographer, digital strategist, storyteller, based in Los Angeles, California.
Irina Logra is a pet and nerd-friendly award-winning photographer who dedicates her life to helping conscious businesses and wonderful individuals thrive. Once you set her on a task to bring betterment to your life, she'll do everything possible not just to reach but to exceed your expectations. She is a very talented and wonderful photographer.
We were shooting these campaign images for one of the new crypto companies. Cryptocurrency, sometimes called cryptocurrency or crypto, is any form of currency that exists digitally or virtually and uses cryptography to secure transactions. Cryptocurrencies don't have a central issuing or regulating authority, instead of using a decentralized system to record transactions and issue new units.
I styled approximately 10 talents during this photoshoot production. The looks I created were mostly business casual, fashionable, and lifestyle. Creativity is the key to matching a campaign styling to the image of the brand while adding something fresh and new to each concept. My goal with each and every client is to create a fashion-forward look while maintaining a high level of brand identity. Efficiency, speed, budget management, and organization to every production collaboration.
I had a wonderful time working with Irina Logra, and Crypto as a wardrobe stylist in LA, I hope to create a long-lasting relationship with them in the future.
I constantly post about styling trends, please visit my wardrobe stylist page here: https://www.instagram.com/lucabuzas/
To see more of my work please visit my portfolio page here: https://lucabuzas.com/porfolio-2/