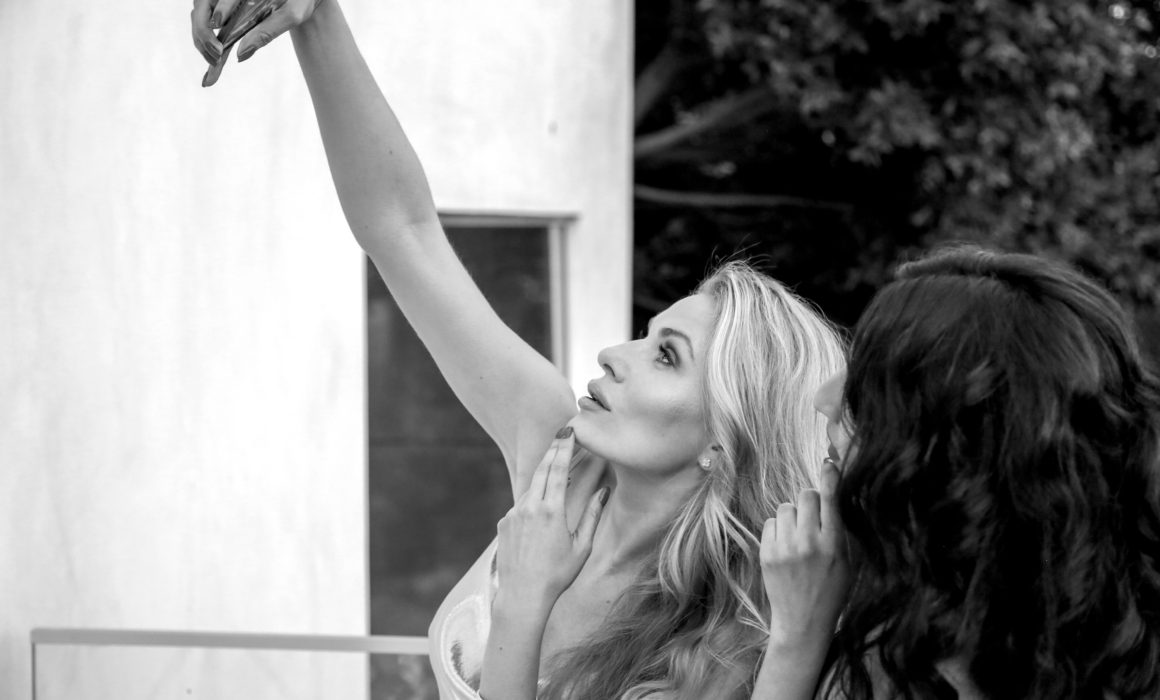 Makeup Artist For Instagram Influencers In Los Angeles | Stars Exchange
I recently collaborated with Stars Exchange on a photo and video shoot for their brand. As a makeup artist for Instagram influencers in Los Angeles, I often collaborate with brands and agencies on their social media campaigns. Stars Exchange is a Shanghai, China-based influencer agency, they promote models and actors to become celebrities, recently they opened an office in Los Angeles, CA as well.
Our shoot took place in the Hollywood hills surrounded with a beautiful view and luxury homes in Los Angeles, CA. We had a fashion photographer and a behind the scenes video team to capture the upcoming models and influencers in their best looks. On this particular shoot we were going for a Hollywood beauty look. I used Pat McGrath's newest eyeshadows and lipsticks. We had multiple instagram influencers on the shoot days to create promotional material for them. I took care not only of their instagram makeup and hair styling, but also their wardrobe. On my latest shoots I had the luck of working with Instagram influencers such as Alena Savostikova, Jess Adams and Eve Lina

As a makeup artist for Instagram influencers living in Los Angeles, my trademark is clean skin, minimal, natural and a no makeup – makeup look. When I do makeup for private clients, celebrities or models, I always look at the person first to see what fits his or her profile so they will feel comfortable in front of the camera and in the spotlight.  I always look for references on what to create from the best celebrity makeup artists on Instagram and for A-list beauty inspirations.

I constantly post about beauty makeup trends, please visit my makeup artist for Instagram influencers in Los Angeles page here: https://www.instagram.com/lucabuzas/
To see more of my work please visit my portfolio page here: https://lucabuzas.com/porfolio-2/
To see Stars Exchange influencers please visit their website here: http://www.stars.exchange/