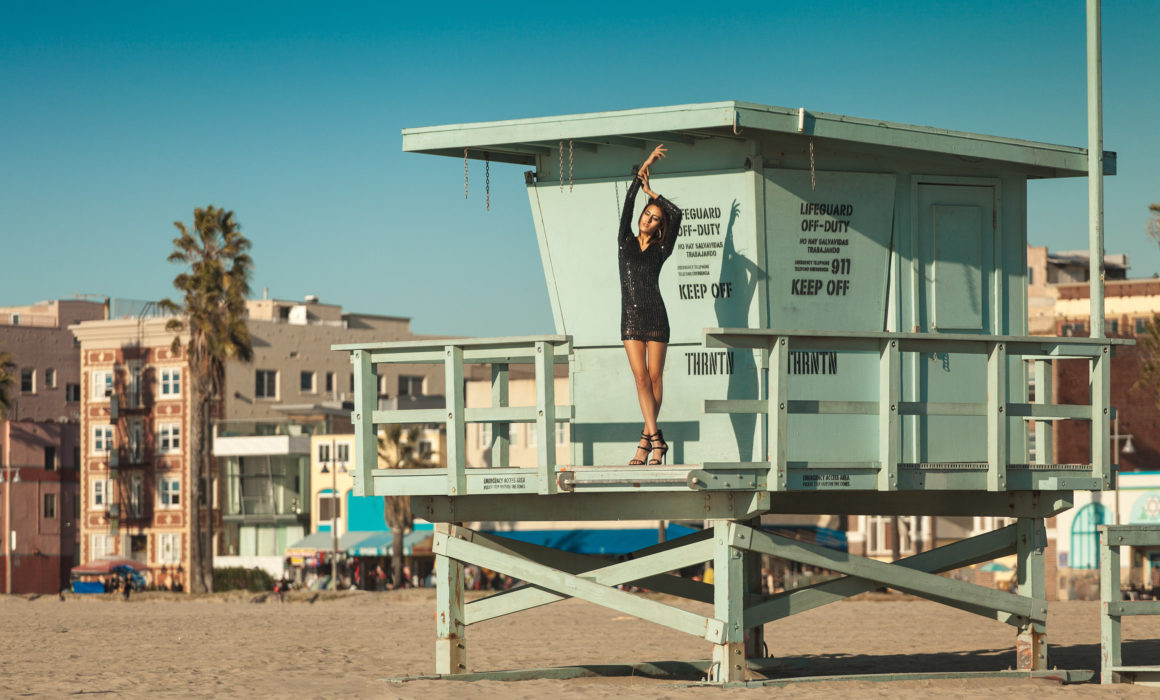 Professional Makeup Artist in LA | Hollywood Shine Beauty Editorial
As a professional makeup artist in LA I was working with fashion model / influencer Kenzo Lauren on an editorial beauty shoot in Los Angeles. The fashion shoot entitled Hollywood Shine, has been published by Dear Velvet on their online blog. We found Kenzo while I was looking for fashion models in the Los Angeles area. We arranged this photo shoot in several locations in Hollywood, Venice and Santa Monica, launching our first fashion photo collaboration.

Most importantly we were going for a high end look on this shoot, inspired by the Oscars. From gold makeup to sparkling nails, the looks exuded Hollywood glamour. I managed Kenzo's makeup and styling for this editorial. Eye makeup speaks volumes about your style and when done right, it has the power to be immensely transformative. So it did for Kenzo. I chose matching cocktail dresses to complete her look for this shoot.

As a professional makeup artist in LA, I always arrive to fashion shoots with a fully equipped kit of high-quality cosmetics in a wide variety of colors. Highlighter is the ultimate photo-ready secret. On this editorial I used gold and silver glitter as well for eye shadow. A little glitter liner is a super fun way to add some sparkle to your look. 
Dear Velvet is a diary of style, creativity and wanderlust. We first connected in 2015 with the DV team and since then, they have published several amazing articles about my work as a professional makeup artist in LA.
From the founder of DV : "Art and fashion, writing, photography and sheer curiosity keep me up late, playing in the digital world and on the road in the real one."