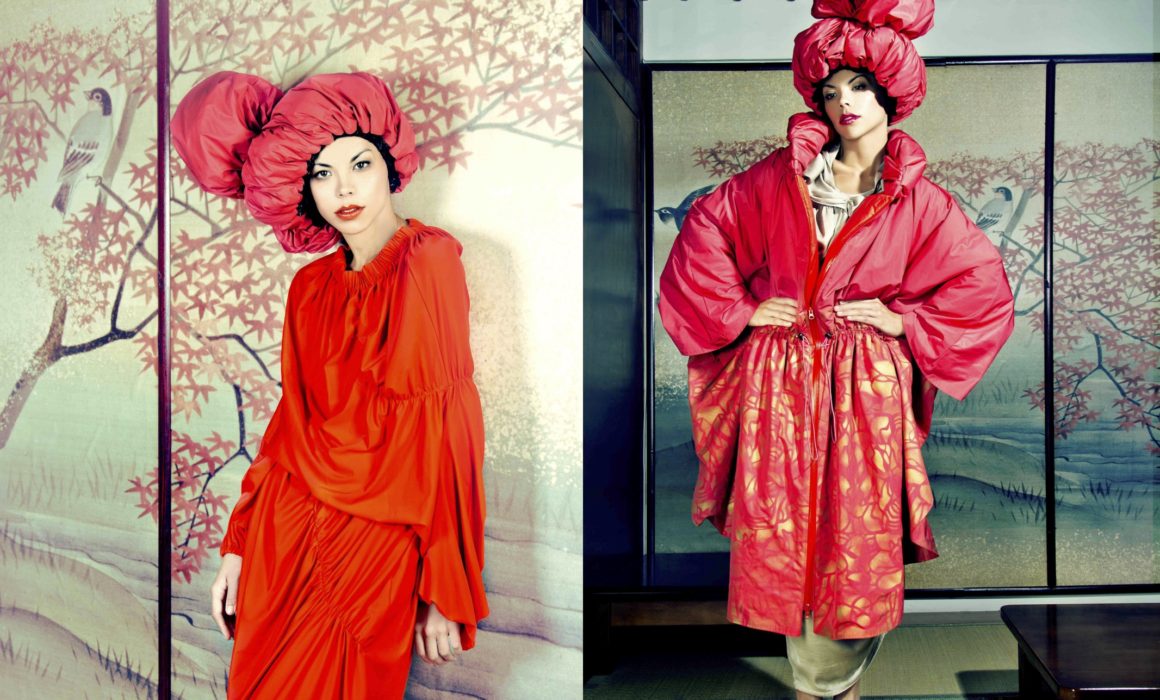 Stylist and image consultant | MONCLER Collaboration
As a stylist and image consultant, during my graduation year in Hungary, Budapest in 2012 I collaborated with Moncler to create a collection from their fabrics. I was inspired by the Japanese culture and I love the shape / style of the kimonos so I wanted to produce those looks from Moncler fabrics. I teamed up with a factory in Hungary who showed me how to sew those fabrics and form the designs I had in mind.
For the graduation collection I used very bold colors and interesting patterns, the coats now come in every size, shape, color, and even material. Being a Los Angeles stylist and image consultant I always check what is their newest designs and I love everything what they create at Moncler. Recently seen on runways and beloved by street style stars, there's an unexpected level of cool associated with such outerwear.
Vivienne Balla, fashion photographer shoot this collection in a Japanese restaurant in the heart of Budapest. She is based in Berlin, but splits her time traveling between London, Paris and Milan. She specialized in editorial and beauty photography. She also shoots for magazines now such as VOGUE, Harper's Bazaar and Elle.
About Moncler: Founded in 1952 in Monestier-de-Clermont, Grenoble, France, Moncler is now located in Italy. Over the course of the years the brand has merged style with ongoing technological research, which harnesses the knowledge of mountaineering experts. Moncler collections combine extreme needs with day-to-day city life. Beginning in 2003, when Remo Ruffini entered in the Group, a process of repositioning of the brand was initiated through which Moncler products take on an ever more distinctive and exclusive aspect.
I constantly post about fashion styling trends, please visit my Los Angeles stylist and image consultant page here: https://www.instagram.com/lucabuzas/
To see more of my work please visit my portfolio page here: https://lucabuzas.com/porfolio-2/