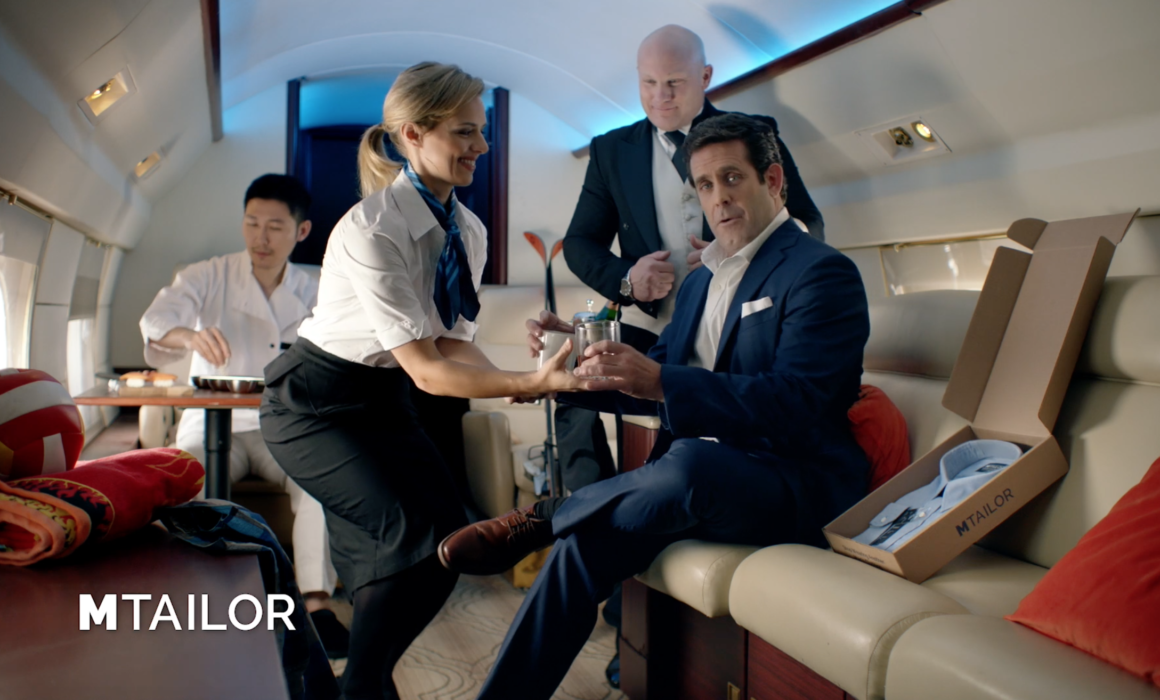 Los Angeles Wardrobe Stylist | MTailor TV Commercial
Recently I was called in by Aris production house to collaborate on an MTailor branded TV commercial shoot. As a Los Angeles wardrobe stylist,  I was hired onto this commercial production as the key wardrobe stylist.
There were 4 actors to style and to make sure their outfits fit perfectly on camera, the director and I collaborated heavily on the concept and mood of the shoot. This TV commercial was shot in 1 day on a location where an airplane was built, dressed and used as set design.
Commercials and branded videos have always been a challenge because the pressure and requirements are very high for demanding brands. As a Los Angeles wardrobe stylist the standards of the industry require that I am extremely detailed and on my game at all times.
MTailor is a custom clothing company that exclusively uses a smartphone app which takes your measurements to create custom shirts, trousers, and suits. The concept of this company is to design perfect fitting custom clothing so this made my job easier, not having to fit each actor (it was already done for me!). All their shirts, suits, jeans, chinos, and tees are made of very high quality materials, the seams are neat and even, the fabric feels durable, and all of the buttons are securely attached.

Styling is one of the most important elements of any fashion brand campaign. It governs how your clothes look in your store and helps to ensure they stand out amongst the sea of similar brands on the market. Every adult male should own a suit—just pay attention to the shade you've got.
From Miles, the founder of MTailor:
"At MTailor, we are bringing professional quality custom shirts into the modern era. We make it easy, convenient and fast while maintaining an amazing fit and quality shirts."
To see more of my work as a Los Angeles wardrobe stylist, please visit my portfolio page here: https://lucabuzas.com/porfolio-2/
To see the entire collection of MTailor, visit their website here: https://www.mtailor.com